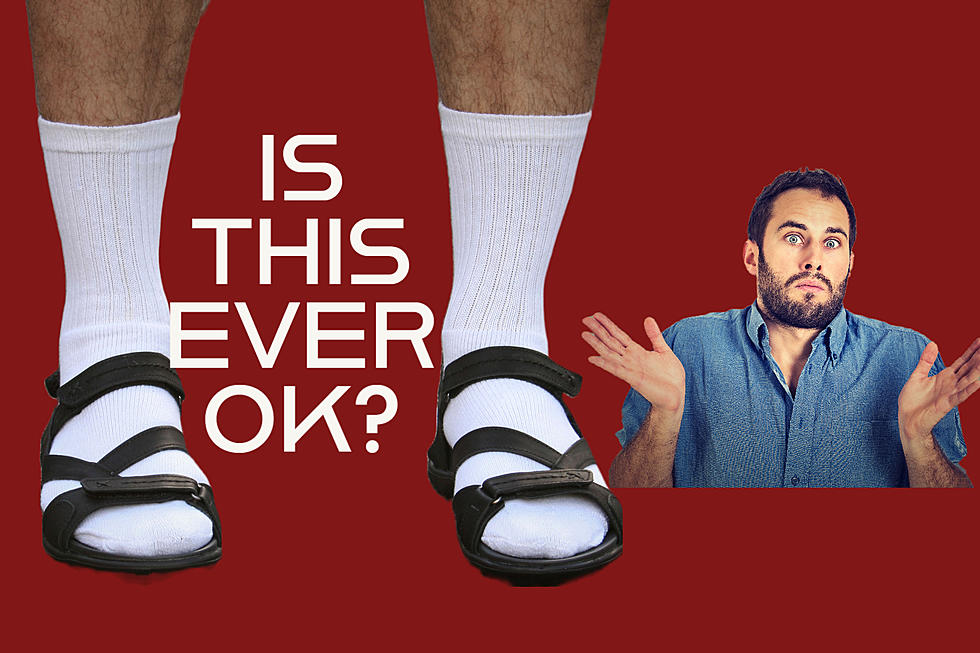 Is It Ok To Wear Socks with Sandals in 2023 in Texas?
Photo SIphotography Photo: Mykola Komarovskyy Source Getty Stock / ThinkStock
Some people love to act as if wearing socks with flip-flops is the biggest fashion faux pas that exists in the universe. On any given day, there is a lively debate on social media.
I thought once fashion icon Kim Kardashian wore socks with sandals back in 2018, that would certainly settle the issue once and for all.
It didn't. It didn't help that the socks she wore with sandals looked more like oven mitts.
Now there's a fashion statement—oven mitt sandal socks. I am surprised Balenciaga didn't come out with those and charge $2500 a pair.
It's 2023, and sometimes the line between what is "in" and what is "out" is very hard to draw. When it comes to sandals and socks, this issue is particularly complicated. The whole question has its own Wikipedia page.
One of the main arbiters of fashion worldwide is unquestionably InStyle magazine. Great minds must think alike because, just today (5.16.2023), InStyle has addressed the issue. This will undoubtedly be the official reading on the subject, so listen closely.
To quote InStyle, 
Socks and sandals are not only accepted, they are also a vibe — and that vibe is not just "athlete shuffling between locker rooms." Instead, this footwear trend has captivated street style stars and fashion designers alike, appearing on runways and the soles of fashion week guests the world over.
There you have it. The socks and sandals trend is trendy in 2023, even here in no-nonsense Texas.  There is a caveat.  If you think that wearing crew socks with sandals is ever going to be trendy or anything but repugnant to the vast majority of people, think again.
To properly accessorize sandals, you need fashion-forward designer socks that complement the sandals you wear.
Socks are definitely becoming high-fashion in a variety of contexts. Choosing the right sock/sandal combination is the key to rocking the socks and sandal look. There a number of combinations that will wow even the most ardent anti-sandal/sock people out there.
There you have it. It is ok to wear socks with sandals in the Summer of 2023. However, only if you choose the right socks and the right sandals. Otherwise, you will get stares, but not the kind of stares you want.
."}" data-sheets-userformat="{"2":33554688,"11":4,"28":1}">
50 Famous Brands That No Longer Exist