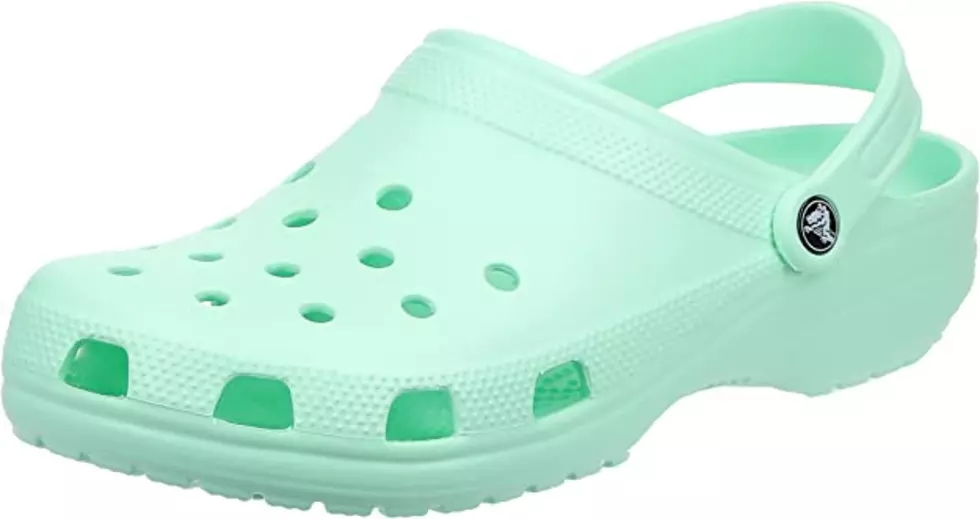 Here's How You Can Get Free Crocs for Croctober
Amazon
I had no idea that Croc trivia was such a big thing on the internet. For example, do you know how many holes there are in each pair of Crocs? Officially, there are 13. Why are there holes in crocs? They serve as ventilation and to let out excess moisture to keep the shoes fresh.
Why do so many surgeons and nurses right here at Shannon Medical Clinics in San Angelo and nationwide wear Crocs? Because they're slip resistant, easy to clean and lightweight. There's no place more slippery than the operating room floor or the floor of an emergency trauma bay. I won't tell you some of the bodily fluids you will find there, but I'll bet you can guess. It's the last place you would want to slip and fall down.
Another thing I never knew is that there is an official National Croc Day. It's coming up fairly soon. Croc Day this year is October 23rd. That's also the 20th anniversary of Crocs. All of this means it's not October, but Croctober.
Crocs is celebrating by giving away tens of thousands of pairs of Crocs. If you want to get in the middle of this Croxplosion (OK, I made that word up but it still sort of works) and score free Crocs this week, here's all you have to do.
Go to crocs.com and sign up to become a Crocs Club member. The giveaway is open between 9 a.m. and 2 p.m. through this Wednesday, Thursday and Friday.
This isn't the only Crocs event coming up. On October 20th, Crocs is introducing a limited edition Croc Day Clog. If you're a Croc Club member, you get first dibbs, but the clogs will be available to everyone the next day on October 21st.
Of course, check back often. Crocs is promising more "surprise giveaway" all Croctober long.
Now, I realize no self-respecting cowboy would be caught dead at the rodeo in Crocs. They might not be a good shoe for stomping through manure either. Although, I do know a few cotton farmers who wear them in their tractor. I dare not name names, but you know who you are.
So let's celebrate Croctober and score some free Crocs. Maybe if we're real lucky, KFC will bring back their "bucket clogs." I just hope if they do, they'll put real chicken legs on them this time.
10 Things San Angelo is Known For
San Angelo is a small city, but it has large numbers of artistic, cultural and entertainment options.