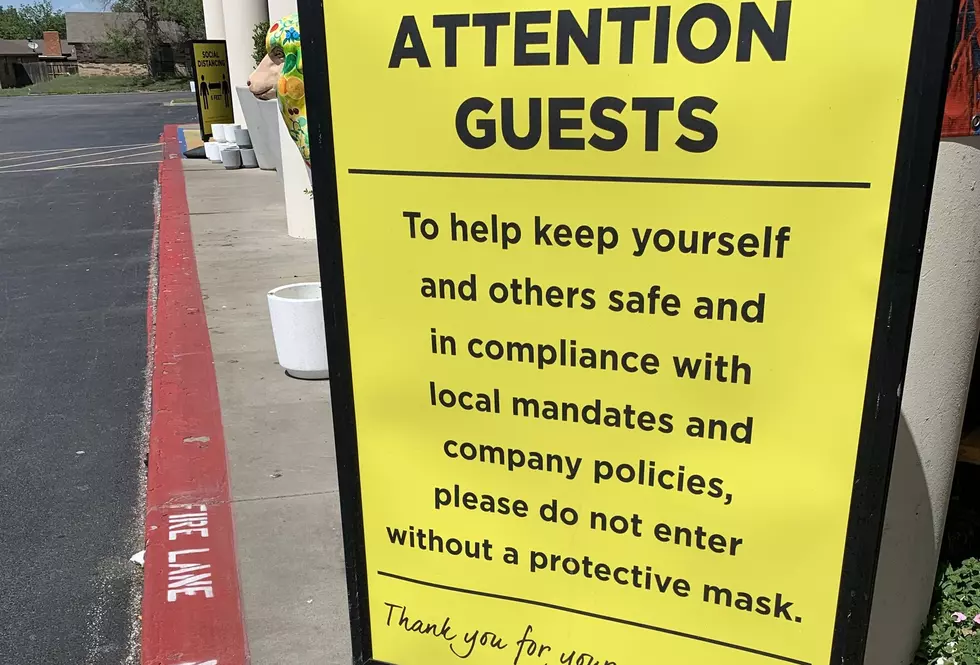 Is It Time for San Angelo to Take Off Our Masks?
Chris Austin, Townsquare Media
The Centers for Disease Control and Prevention announced new Covid-19 guidelines last week. Basically, they said if you're vaccinated, you no longer need to wear a mask unless required by state/local laws or by the discretion of businesses.
This weekend, I was out and about in San Angelo and I saw a mix of masks. Most people outside were not wearing masks, and it was about 50-50 inside.
I also noticed that some businesses still have signs posted asking or even requiring customers to wear masks.
Maybe the new guidelines from the CDC were sudden and they didn't give businesses the heads up on their decision. It was a couple of months ago that Texas Governor Abbott lifted the statewide mask mandate, so is it time to take down these signs in San Angelo?
Over the weekend, the fewest new cases of coronavirus since September were reported. Also over the weekend, the state of Texas reported zero deaths for the first time since data has been tracked during the pandemic.
It looks like we're coming out of this pandemic. We're still in the tunnel, but we see the light and we're near the end. So all this begs the question: is it time to take off our masks in San Angelo? What about the signs? Should businesses take the plexiglass down, too?
Some businesses in West Texas don't require masks, and some do. So San Angelo, are you taking off your mask if you are vaccinated? Do you think it's safe to do so now? Tell us on Facebook or chat with us on our station app.
Social Distancing Zodiac