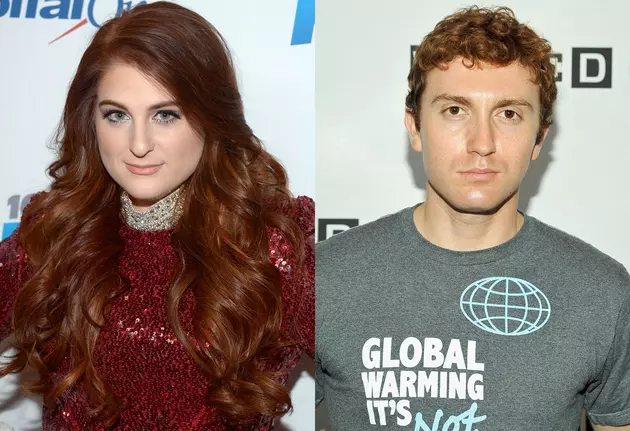 Meghan Trainor Is in Love With Boyfriend Daryl Sabara, Gushes About Writing Songs Together
John Sciulli / Matt Winkelmeyer, Getty Images
Her name and number and sign may be "No," but when it comes to love, Meghan Trainor is all "Yes!"
Entertainment Tonight caught up with the "Me Too" singer at 102.7 KIIS FM's 2016 Jingle Ball on Friday, December 2, where she gushed (and gushed and gushed) about her byfriend Daryl Sabara and revealed she's totally fallen for the Spy Kids star.
"I'm in love!" Trainor shared, explaining, "I just had my five month anniversary yesterday."
"We went out to dinner and we did puzzles because I love doing puzzles lately. He brought me like three special cool puzzles that are like 3D and we spent the day just chilling," the pop star revealed of her and Sabara's sweet, low-key celebration. "It was awesome."
While the pair—who met thanks to Chloe Grace Moretz—have only been dating for five months, Trainor added that she knew almost instantly that she had fallen for the actor.
"It was pretty right away," she said. "I've never been treated so nicely from a guy…he showed up to our second date with a rose in his hand and I was like, 'Oh, you're a movie, awesome.' I was like, 'You're the one!'"
Not convinced? The performer also shared that she and her boyfriend have even collaborated on writing some songs together!
"I actually made him write some songs with me, so we've collaborated," Trainor said. "It's fun to have someone that understands what you're doing and he loves artists, so he loves getting to see the behind-the-scenes."
See photos of Meghan and Daryl, below:
Who Let the Aughts Out? 16 Signs the 2000s Are Back