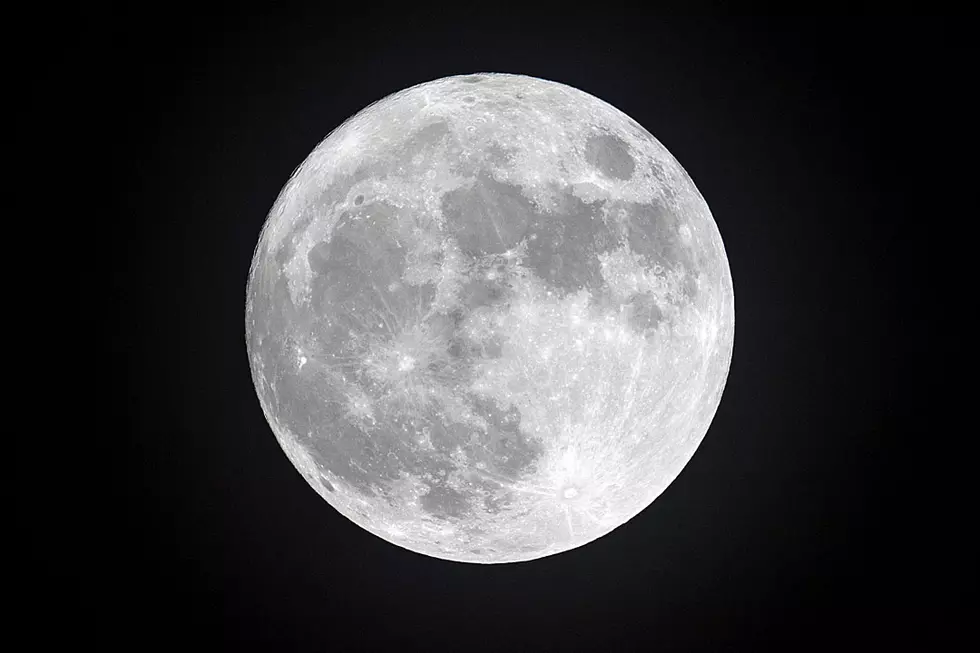 Now's the Time to See the "Strawberry" Moon in San Angelo
Getty Images
The moon will be at its closest point to Earth and will reach peak brightness today for us in West Texas.
The "strawberry" moon will light up the night sky starting today. Depending on who you talk to, the strawberry moon is or is not considered a super moon according to a report from CBS News.
A supermoon occurs when the moon is at its closest point to Earth in its orbit, known as perigee. It appears slightly larger and brighter than a typical full moon. However, scientists have yet to agree on exactly how to officially classify the phenomenon, so there is some disagreement as to whether June's moon counts as a supermoon.

"For 2021, some publications consider the four full Moons from March to June, some the three full Moons from April to June, and some only the two full Moons in April and May as supermoons," NASA's Gordon Johnston said.
The strawberry moon also is not colored like a strawberry, but rather is named for the time of year it appears.
The June full moon is often called the strawberry moon, named by Native American tribes for the strawberries harvested in parts of North America during this time of year, according to the Farmer's Almanac. Unfortunately, the moon's color won't match its name.
The moon will be brightest at 1:40 p.m. CT, but you will not be able to see it until it rises in the evening. The forecast calls for clear skies here in San Angelo, so strawberry moon viewing should be optimal.
So tell us if you plan to view the strawberry moon here in San Angelo tonight. Let us know on Facebook or chat with us on our station app.
This Huge Cabin In Palo Duro Canyon Is Top-Notch Glamping
This cabin is (to us) the definition of "glamorous camping".
This three bedroom rental is tucked away in the Palo Duro Canyon. It's a cabin with serious room, meaning it can fit up to eight guests--a girls trip, family vacation, or any bigger group.
The cabin is available for booking through
glampinghub.com
and the description along with the provided photos is enough to catch the eye of anyone ready to get out of town and away from it all.....without having to go very far.
It's a beautiful place with woodwork throughout, full amenities, and all the mandatory electornics (and WiFi!). If a group of people were to split the cost of their stay between each other, it is without a doubt one of the most budget-friendly options for vacations.
The four day minimum stay required to make a booking is the only drawback to this diamond in the rough of a rental property--but it's nothing a little planning ahead and vacation time can't remedy.
Home Is Where the Hangar Is
This is a home for the true aviator! Listed by
Triangle Realty, LLC
, this is one unique piece of real estate that's perfectly suited to some pilot out there.
EXPLORE: This $2.4 Million Clandestine Home