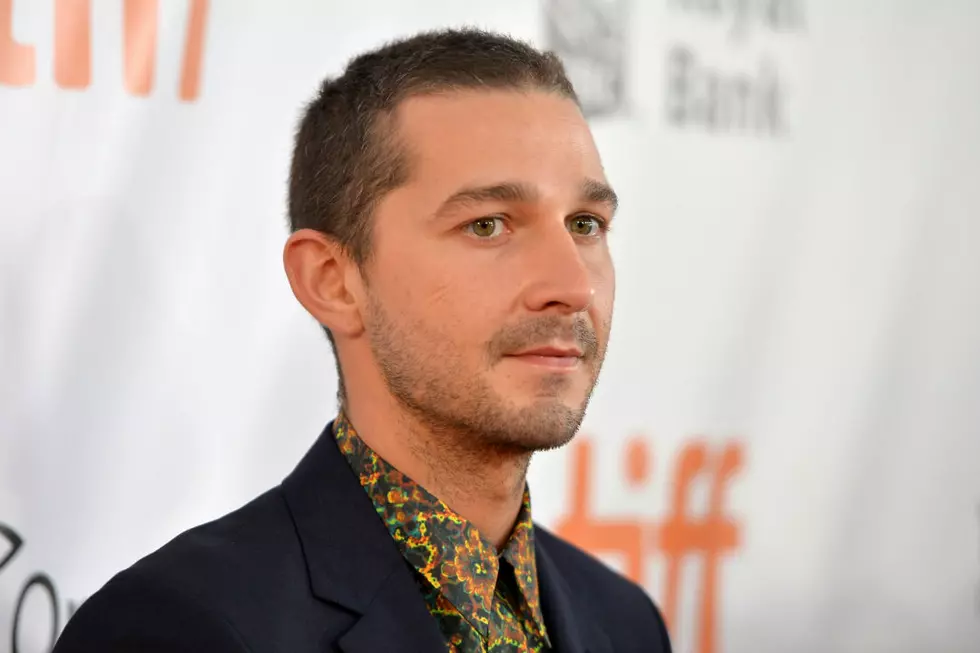 Shia LaBeouf Thanks Police Offer Who Arrested Him
Alberto E. Rodriguez, Getty Images
Welcome to PopCrush's Daily Break! Here's a breakdown of today's hottest pop culture and lifestyle stories as heard on PopCrush Nights, airing across the country. Check out Shia LaBeouf's surprising police tribute, post-#MeToo Millennial workplace dating and more, below.
Shia LaBeouf Thanks Police Officer During Awards Show
During an award show appearance, Shia LaBeouf thanked the police officer who arrested him in Georgia in 2017 for drunkenness, disorderly conduct and obstruction. He said he gives credit to the officer for changing his life. He also thanks his therapist, sponsor and parents. His new film, Honey Boy, is based off of his life experiences. Check out what else he had to say via TooFab.
Demi Moore's Daughters Open Up About Her Drug and Alcohol Use
A new episode of "Red Table Talk" on Facebook highlights how Demi Moore's substance abuse affected her daughters. Following the actress's 2012 overdose, Moore's daughters cut her off for three years, saying they felt unsafe and couldn't trust her. (via PopCrush)
Positivity Will Get You Far In Life, Literally

New research from the University of Boston reveals that more people with an optimistic, rather than pessimistic, view live past the age of 85. Those with high optimism levels are shown to have advanced degrees, be physically active and less likely to have health conditions. Check out all the stats on the study via StatNews.
After a consensual relationship between McDonald's CEO Steve Easterbrook and an unknown employee came to light, Easterbrook stepped down from his position. McDonald's has strict rules about workplace relationships and the corporate board decided that Easterbrook, who held the position of CEO since 2015, violated company policy and showed poor judgement. (via TMZ)
Dating in the Workplace Post-#MeToo Movement
Following #MeToo, companies unleashed stricter policies targeting office romances by bringing in anti-flirting coaches and requiring already-coupled coworkers to sign "love contracts." A recent survey of 800 women aged 18-35 revealed many of them were okay with workplace relationships as long as it wasn't with the boss. (via Cosmopolitan)
Drinking Water Unsafe on These American Airlines
The Hunter College NYC Food Policy Center looked at eleven major airlines and twelve regional airlines and discovered that the water was making passengers sick. Only three out of the eleven major airlines, and one of the regional, were able to pass water tests for their fleet size. (via People)
Kim Kardashian Is Trying to Save Lives Again
Kim Kardashian is in talks with the Texas government to have the death sentence for Rodney Reed overturned. He has been in jail for 21 years after being convicted for a murder in 1996 that was deemed impossible by forensic experts. There is a petition going around to help save his life, and Kardashian is trying to get his case re-opened. (via Shade Room)
Louisiana Nurse Sells Excuse Notes to Students
52-year-old medical clinic worker Belinda Gail Fondren was charged with filing and maintaining false public records after it was discovered that she was selling fake doctors notes to high school students as a side hustle. (via Huff Post)
Fortnite Bans Superstar Player for Cheating
Famous Fortnite player FaZe Jarvis has been banned from playing the game for life after using prohibited software. A spokesperson explained Fortnite has "a zero tolerance policy for the usage of cheat software." In an emotional video, the gamer admitted to using Aimbots, which makes it very easy to hit targets and rack up in-game kills. (via TMZ)
For these stories and more, tune in to PopCrush Nights every evening at 7 PM local time.
Celebrities Who Were Tragically Murdered