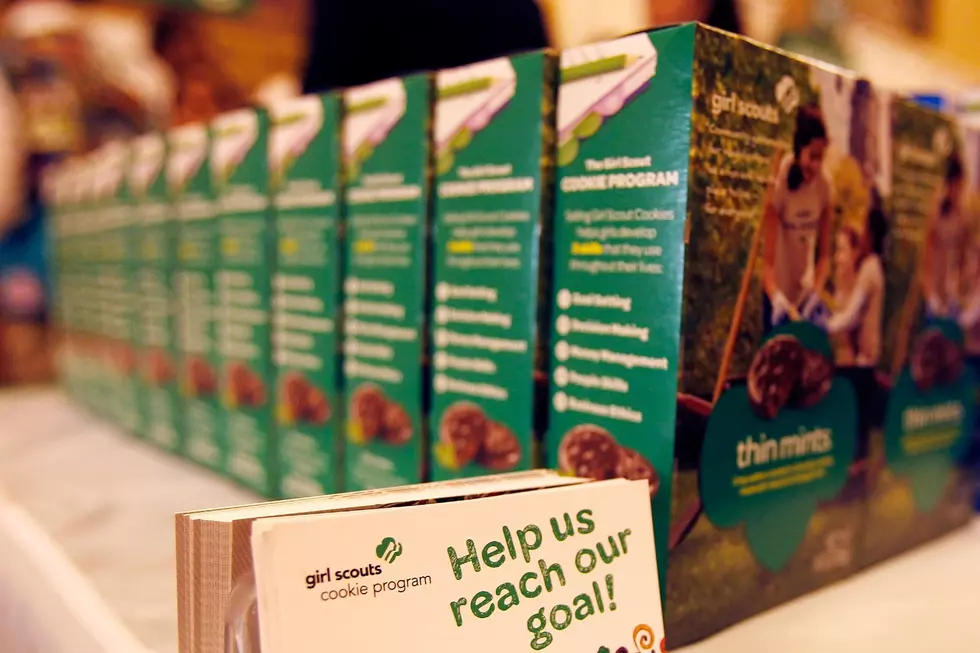 This Weekend's Girl Scout Cookie Locations
Girl Scout Cookie season is officially here and we all need to know where they are going to be.
A box costs $4, while gluten-free cookies are $5 per package.
Now not every person knows a girl scout so you might not have easy access to getting your cookie on.
Here's a schedule of when and where booths can be found:
FRIDAY, JAN. 29
Lowe's, 5301 Sherwood Way, 5-8 p.m.
T-Mobile, 4153 Sunset Drive, 5-8 p.m.
SAURDAY, JAN. 30
Maurice's, 4427 Sunset Drive, 10 a.m.-noon
Lowe's, 5301 Sherwood Way, 10 a.m.-4 p.m.
Angelo Bible Church drive-thru booth, 3506 Sherwood Way, noon-2 p.m.
Texas Bank drive-thru booth, 2201 Sherwood Way, 1-6 p.m.
San Angelo Stadium drive-thru booth, 1919 Knickerbocker Road, 2-4 p.m.
SUNDAY, JAN. 31
Texas Bank drive-thru booth, 2201 Sherwood Way, 1-3:30 p.m.
Lowe's, 5301 Sherwood Way, 2-4 p.m.
We will update you every week on the next locations so you can always know.
Girl Scouts have been selling cookies for over 100 years, using the sale of cookies as a way to finance troop activities, which is what they're used for to this day.
Throughout the decades the cookies gained an iconic status around the United States and a grand reputation around the world.
Everything changed in 2014 with the introduction of the Digital Cookie platform. The Digital Cookie platform helps girls superpower their cookie sales as they go beyond the booth with mobile and online channels.
Digital Cookie takes the iconic cookie program digital and introduces Girl Scouts to vital 21st century lessons about online marketing, app usage, and ecommerce.
Don't forget to download our station app so we can update you on cookie locations in the coming weeks.
Enter your number to get our free mobile app
CHECK IT OUT: See the 100 most popular brands in America