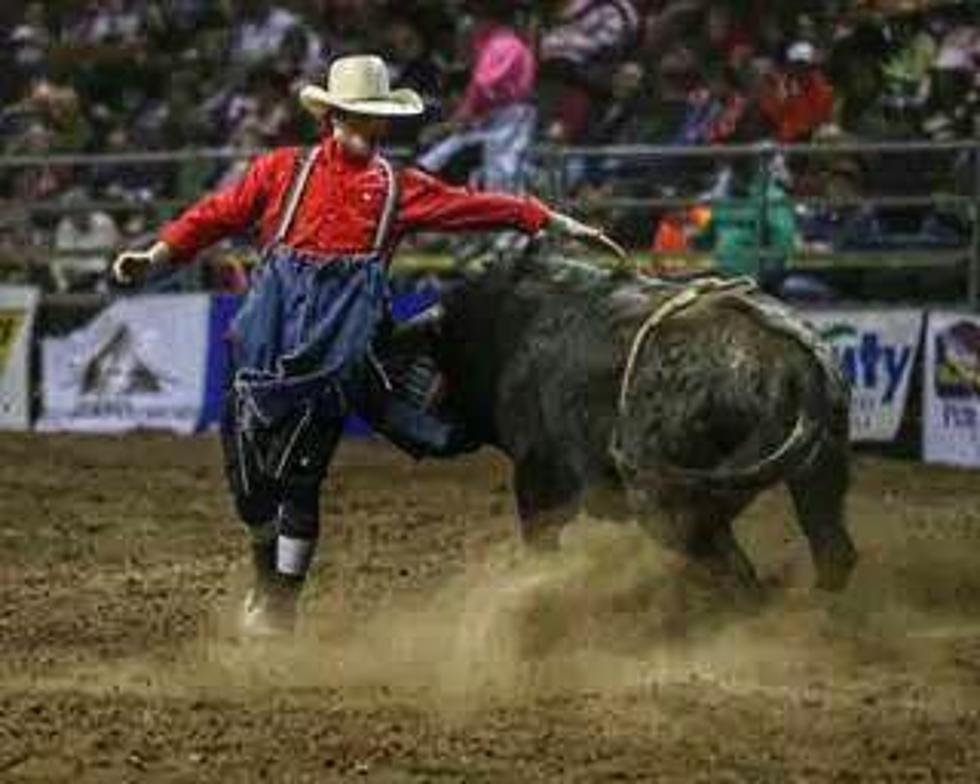 Bulls Of The West Returns To San Angelo Sat, July 16th
bullsofthewestpress-Thinkstock
Bulls of The West is one of the most exciting events you will ever attend and its coming back to San Angelo this Saturday, July 16th.
If you like on the edge, crazy & dangerous excitement, don't miss the Bulls of the West Invitational free style bull fighting this Saturday, July 16th in the First Community Federal Credit Union Spur Arena!
If you're wondering what it's all about, here is a brief discription of the event. Twelve of the best of the best bull fighters in the country have been invited to come to the competition where they will each be facing some of the meanest Mexican fighting bulls on the planet and showing their bull fighting skills in trying to maintain control over the bulls as the bulls try their best to take the bull fighters down. It's a very dangerous sport and very interesting to watch. I have seen bull fighters do what I would consider to be insane things like jumping over a charging bull on a pogo stick, or when the bull charges jump up in the air and do the splits as the bull runs under him.
These bulls are serious and it's awesome to watch the training and talent these bull fighters have to avoid injury which unfortunately doesn't always work out that way. They take a lot of chances with these bulls and it is amazing to watch.
Keep in mind that these are Rodeo bull fighters not Matadors. Nobody is trying to harm the bulls....it's the other way around!!
This is a family friendly event with concessions and a cash bar. Doors open at 7 pm and bullfights begin at 8. Tickets on sale NOW at outhousetickets.com. VIP tables available by messaging the Bulls of the West Facebook page. Bulls of the West is brought to you by Triple J.
WATCH OUT: These are the deadliest animals in the world
Check out these 50 fascinating facts about dogs: