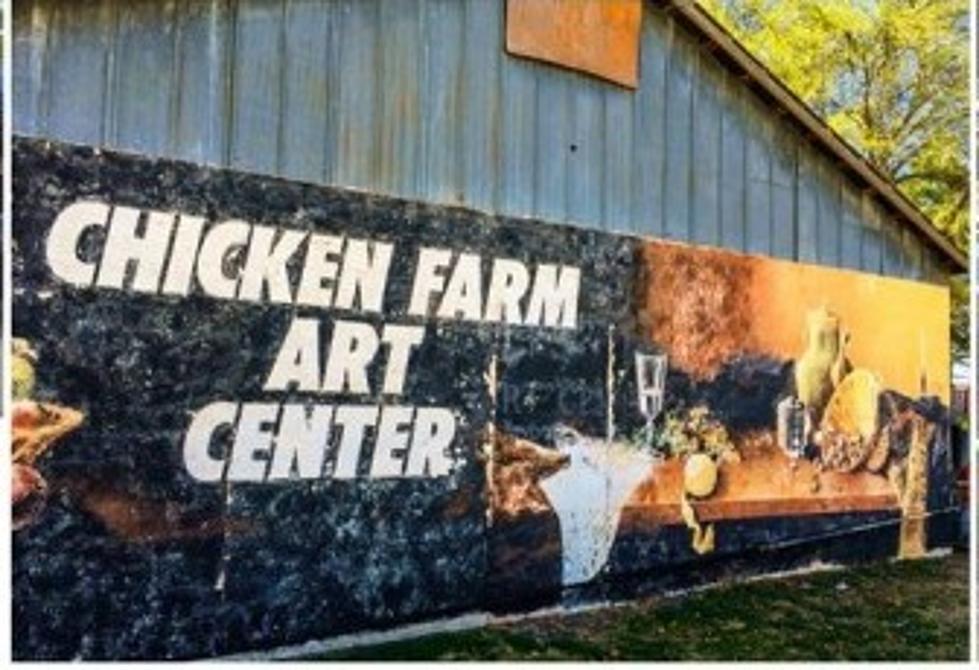 Chicken Farm Has Back to Back Events July 2nd & 3rd
chickenfarmartcenterpress-Thinkstock
It's awesome that the Chicken Farm Art Center is celebrating their 50th year of promoting the arts and they have two special events coming up on July 2nd and 3rd.
The Chicken Farm invites you to enjoy their next Concert in The Yard on Friday, July 2nd from 6-9 pm. Admission is FREE to enjoy a wide range of current and classic songs in numerous musical genres performed by local musicians. Bring a picnic basket, refreshments and lawn chairs. You'll find it to be a very casual atmosphere. If you would like to do some shopping, Resident Artist Shops will be open and Artist Booths set up.
Be sure to come back the next day for the First Saturday at the Chicken Farm from 10 am - 5 pm. The 1st Saturday of every month The Chicken Farm Art Center hosts a monthly celebration of art, music and community! There will be artist vendors with great works and unique gifts, a live music circle hosted by The Chicken Pickers, great food plus clay and painting for the kids to enjoy and admission is FREE!
The Chicken Farm Art Center has been Sharing The Art Spirit Since 1971 with so much to offer like shopping for one of a kind items, dining in their wonderful restaurant - The Silo House for lunch and dinner, or taking in a live concert. Enjoy staying in their awesome Bed and Breakfast. There is just so much fun waiting for you. This unique 3 acre compound has Art galleries, artists studios and much more. Their passion is to encourage and inspire artists and art lovers. Some of their studios even offer a variety of classes for various ages and skill sets.
Experience the Chicken Farm Art Center for yourself at 2505 Martin Luther King Drive in San Angelo.
Visit their website at chickenfarmartcenter.com. If you have questions or need more information, reach out to them at chickenfarmartcenter@gmail.com or call 653-4936.
10 Texas Towns That Everyone Is Pronouncing Wrong
These Texas town names are not what they seem. Prepare to be caught unaware by their proper pronunciation.