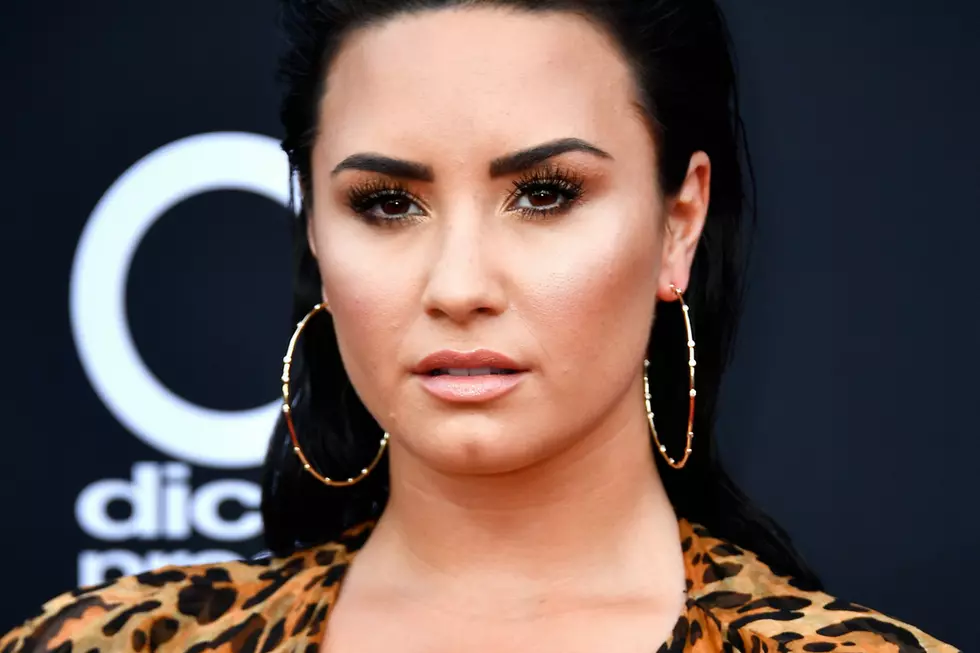 Demi Lovato Confesses She Relapsed After Six Years of Sobriety In 'Sober' Video
Frazer Harrison, Getty Images
Demi Lovato makes a heartbreaking confession in her surprise video for "Sober."
The 25-year-old singer, who has struggled with addiction throughout her career, seems to suggest she's relapsed after six years of sobriety in the new song, released Thursday (June 21).
"Mama, I'm so sorry I'm not sober anymore / And Daddy, please forgive me for the drinks spilled on the floor," Lovato sings on the sparse ballad. "To the ones who never left me / We've been down this road before / I'm so sorry, I'm not sober anymore."
She also uses the track to apologize to her "future love" and fans, but also herself, vowing to seek help and recover once again.
"I'm sorry for the fans I lost, who watched me fall again / I wanna be a role model, but I'm only human," she continues. "I'm sorry that I'm here again / I promise I'll get help / It wasn't my intention / I'm sorry to myself."
"Sober" follows Lovato's recent documentary, Simply Complicated, a candid recollection of her years-long battle with drugs, self-harm, and an eating disorder. In it, she also admitted she was using cocaine during the filming of her first doc, 2012's Stay Strong, meant to chronicle her road to sobriety
Lovato may have fallen off the wagon, but the honesty, it seems, has stuck with her.
Watch the video for "Sober" below.
12 Celebrities Who Are Sober