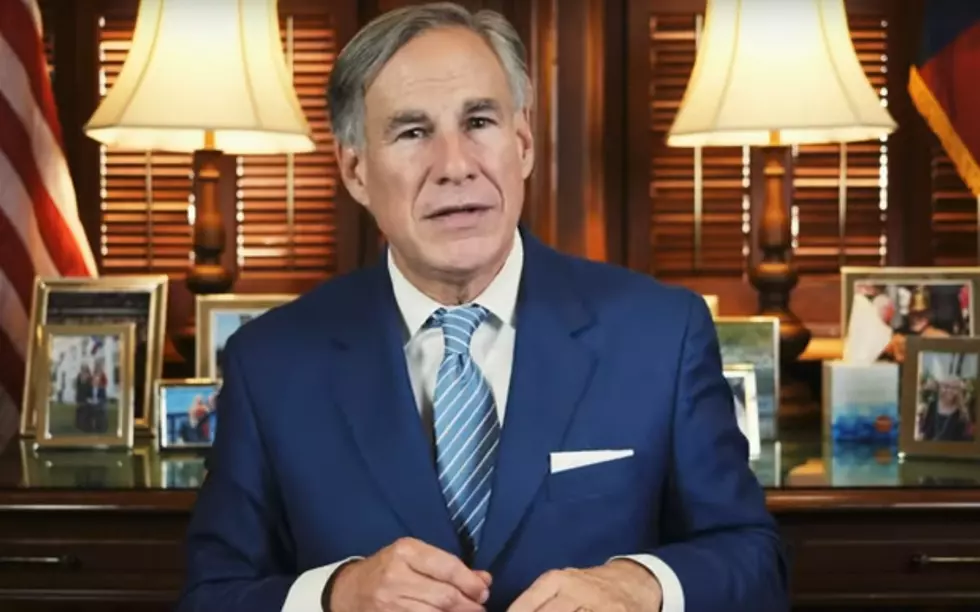 Governor Abbott: Bars Can Re-Open Soon
Governor Greg Abbott, YouTube-Thinkstock
Starting on October 14, Texas county judges will have the ability to allow bars to re open at 50% capacity.
There will be some rules implemented as well:
Customers may not loiter at the bar or in commonly trafficked areas, and should remain seated at tables at the bar or similar establishment.
Only provide service to seated individuals.customers are sampling products from the establishment.
Groups at the counter may not exceed 6 individuals, and must be separated from other groups by either 6 feet of separation or an engineering control such as a partitian
Breweries, wineries, and distilleries may serve customers standing at a counter if the  customers are sampling products from the establishment.
Dance floors should stay closed: Activities that enable close human contact are discouraged.
Pathways for patrons' ingress and egress should be clear and unobstructed.
Designate staff to ensure customers maintain a 6-foot distance between groups if customers are waiting to enter the bar or similar establishment.
A hand sanitizing station should be available upon entry to the establishment. 
No tables of more than 6 people.
There are other rules they must follow, for the complete list, check here.
Of course, if the county judges do not allow the bars to open, these rules a moot anyway.
---
Do you have our free radio station app yet? If not, it's the perfect way to request a song, talk to the DJs, enter exclusive contests and to stay up to date with everything that's happening in and around San Angelo and the world. When you download it, make sure you turn on the push notifications so that we can send you exclusive content and local breaking news that you need to know about first. Just enter your mobile number below and we'll send a download link right to your mobile device. After that, you can download for free and immediately begin accessing all kinds of exclusive content tailored just for you. Give it a try and stay connected with us!
Enter your number to get our free mobile app