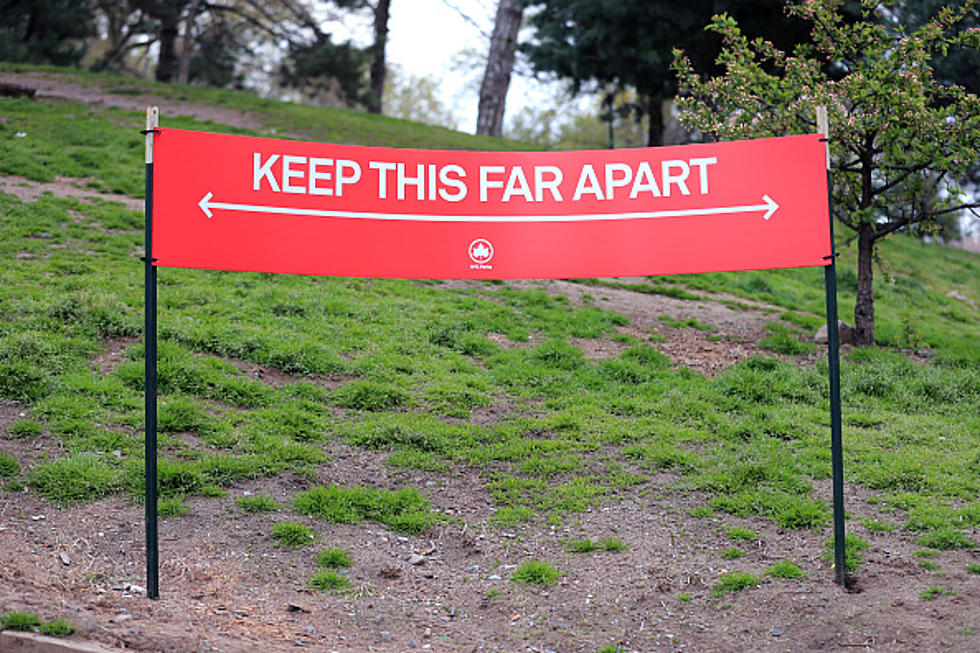 Today's Attitudes About Social Distancing
Getty Images-thinkstock
Many Americans have chosen to forget about social distancing in their daily lives, despite coronavirus variants causing the disease to be on the rise somewhat. A Gallup poll has some interesting results.
Here are some stats from a Gallup poll reflecting their June monthly COVID-19 online tracking study.  The study found that fewer than 1 in 5 Americans now say they are completely or mostly isolating themselves from people outside their households. That number that once peaked at 75% around the start of the pandemic in April 2020 and is now at 18%.
The poll also shows that since the majority of U.S. adults have been fully vaccinated against COVID-19, Gallup's recent tracking surveys find Americans are more likely to report a resumption of some semblance of their normal lives.
The findings also say that the majority of Americans say the best advice for healthy people is to lead their normal lives rather than stay home.
The results of the poll have also concluded that concerns about US government has overtaken COVID-19 as nation's top problem.
According to researchers, almost half of Americans polled say they have made "no attempt whatsoever" in the past day to isolate themselves from people outside their households.
In answer to other questions, 59% of U.S. adults said their social life is completely back to normal, while 52% said the same about their shopping behaviors. Also, 49% of those polled said their personal finances have been "restored," while 45% said the same about their dining-out habits.
Most Americans are in favor of requiring vaccines to return to school, 29% of Americans report that travel has been restored to pre-pandemic levels, while 30% say entertainment or recreation is fully back to normal. Additionally, about 4 in 10 Americans describe the areas of physical health, mental health and exercise as completely back to normal for them.
When it comes to parents of school-aged children under 18, about 51% said their parenting and how they are raising their children are back to normal.
We would like to know how you feel about social distancing or not and how safe you feel at this point about COVID-19. Please leave a comment to let us know!
For more information, click here.
20 VHS Tapes That Are Still Extremely Valuable