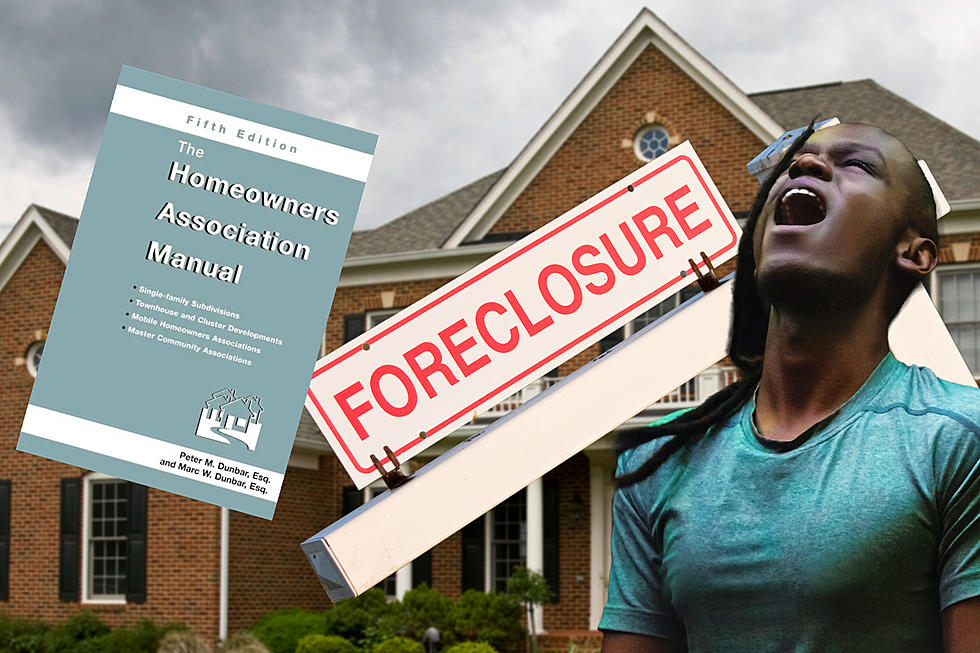 Can A Texas Homeowner's Association Take Your House?
Photo: Pineapple Press Photo: Steven Heap Source Getty Stock / ThinkStock Photo by Vinicius "amnx" Amano on Unsplash
We've all heard the expression, "There goes the neighborhood." It comes from a genuine fear some homeowners experience about new neighbors.
Homeowners Associations, commonly known as HOA's originated in the United States in the 1800s.  They didn't become widespread until the 1960s. Their growth was fueled by the desire for community control over local aesthetics and changes in government policy.
Many HOAs were put in place to maintain standards within a community. Homeowners have a vested interest in ensuring everyone in the neighborhood adheres to maintenance and appearance standards. Failure to do so can negatively affect the value of everyone's property.
When you purchase a property within an HOA, you agree to abide by HOA rules and pay dues, typically to maintain common areas and other community features.
Texas Property Code Title 11 is known as the Texas Uniform Condominium Act, and Chapter 209 applies to residential HOAs.
Texas law allows HOAs to levy fines, place liens on property for unpaid assessments, and even foreclose on homes under certain circumstances.
There was a time when HOAs in Texas wielded great power. Many high-profile disputes prompted calls for reform.  In 2021, The Texas Legislature passed Senate Bill 1588 to reform the out-of-control megalomania of some homeowner's associations.
Among the new law's provisions were:
1) Limits on fees for resale certificates.
2) Creating a central database of Texas homeowner's associations so potential buyers have a better grasp of what they're getting into before buying into an overly zealous HOA-run community.
3) Requiring more transparency from HOA's when it comes to holding elections for board members and advertising meeting times.
4) Preventing negative credit reporting of fees or fines in dispute
5) Prevents HOAs from prohibiting pool safety enclosures, installing security measures on an owner's private property, and religious displays. The Act provides protections for homeowners when it comes to architectural decisions.
6) Better protections for homeowners' private information.
and most importantly, 7) providing additional legal avenues when seeking resolutions of disputes with an HOA.
While HOAs can still foreclose and actually take your home for assessments and fines, homeowners have greater protections in the new law. HOAs are now limited in their ability to foreclose on properties for unpaid assessments. Before a foreclosure can occur, the homeowner must be given a specific notice, a hearing, and a vote by the board.
There are also limitations on nonjudicial foreclosures.
Despite these protections, HOAs still insist on harassing homeowners over frivolous things. Just last year, an HOA in Cypress, just northwest of Houston, used a retired couple and tried to take their home because they feed the ducks in a neighborhood pond.
The Lakeland Community Homeowners Association lawsuit would have effectively cost the couple their home. It would require them under court order to stop feeding the ducks after neighborhood residents complained the ducks were "damaging their property."
Obviously, some HOAs are Karens on steroids. It is important to understand what you are buying into if you are looking at purchasing a home in a neighborhood governed by an HOA.
While there are advantages like community standards which can maintain a tidy look and maintain property values, and maintenance services of common areas and community landscaping, there are also definite disadvantages.
HOA disadvantages include:
1) You will pay fees.
2) There are rules about everything from the color you can paint your house to the type of landscaping you can have to the number of cars and types of cars allowed in your driveway.
3) Sudden pop-up "special assessment" that can cause an increase in regular assessments or add new ones, resulting in unexpected costs.
4) The risk the homeowner's association can take your home through foreclosure.
With all this HOA drama, I think the 60's sitcom "Green Acres" might not have had the right idea. Who needs a group of snobby HOA Board members intruding into your life? Even with reforms, for many, it's just not worth it.
LOOK: Here is the richest town in each state
Just saying the names of these towns immediately conjures up images of grand mansions, luxury cars, and ritzy restaurants. Read on to see which town in your home state took the title of the richest location and which place had the highest median income in the country. Who knows—your hometown might even be on this list.