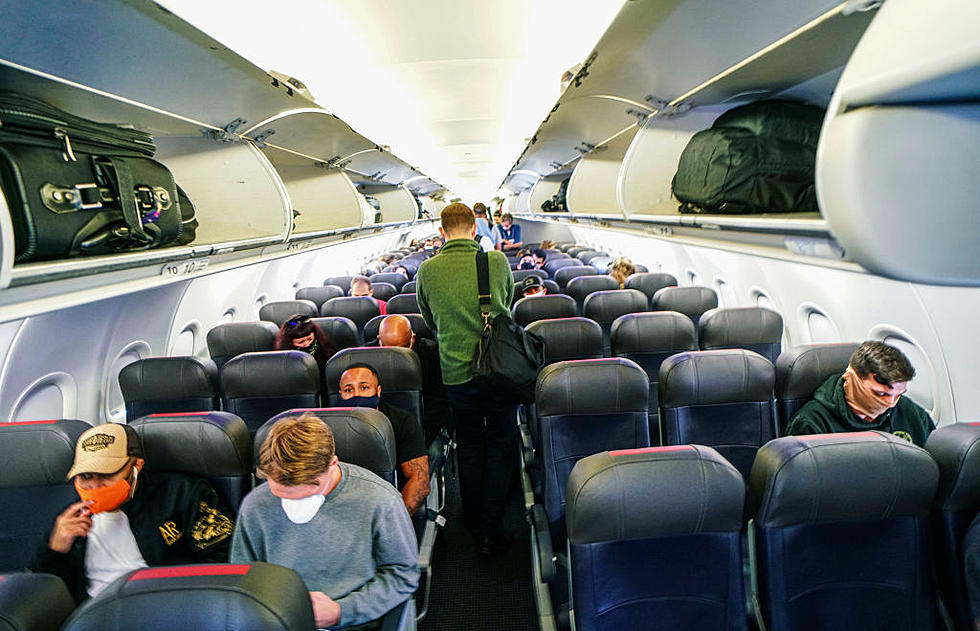 Laredo is Doing This, Should San Angelo?
Getty Images
Maybe this is an idea for city of San Angelo government officials to give some thought.
The city of Laredo is using the lure of Covid-19 vaccinations to entice travelers from Mexico City in shop promotions to come to Laredo and spend their money.
In a story by KXAN-TV, Democratic U.S. House Representative Henry Cuellar, who hails from Laredo, says the tourism campaign was launched to get Mexican citizens who need coronavirus shots to visit the city.
"Laredo is allowing foreign tourists vaccinations," Cuellar said. "You can fly from Mexico City, come in and they check it out with the state, so they are doing that."
Laredo Mayor Pete Saenz says the campaign is three weeks old and so far, has been a success.
Laredo Mayor Pete Saenz confirmed to Border Report that the campaign has been ongoing for about three weeks. And he said that the three weekly direct flights from Mexico City to Laredo "are packed."

 

"We're actively promoting visitors and people from Mexico City and Mexico to fly in — since our bridges are closed to non-essentials and the only way they can get in is through our airport. So anyone coming from Mexico through our airport can get vaccinated," Saenz said.
KXAN says state officials were consulted before the campaign was launched and Saenz says they hope to open to city to more tourism once travel restrictions are lifted.
"Once the bridges open hopefully we can invite and promote more tourism to come to our city and receive the vaccine and spend some time with us and hopefully do some shopping as well," Saenz said.
What do you think? Should San Angelo consider bringing in foreigners needing Covid shots to boost tourism? Would it be safe? One question that was not addressed in the story that would have to be answered would be how and who would pay for the vaccines? Let us know your opinion on Facebook or chat with us on our station app.
5 Things People From Oklahoma Think About People From Texas
I was born in Texas, raised in Oklahoma, and came back to the Lone Star State. Here are five things I've found that pretty much everyone from Oklahoma has thought about Texas at least once.
43 Merion Pl
La Casita Del Sol Bed & Breakfast
This beautiful bed and breakfast is located in Amarillo's historic Plemons district at 1607 S. Harrison. Listed at just a little over half a million by
Madison Wall of Keller Williams
this is a true hidden gem of architecture and history.