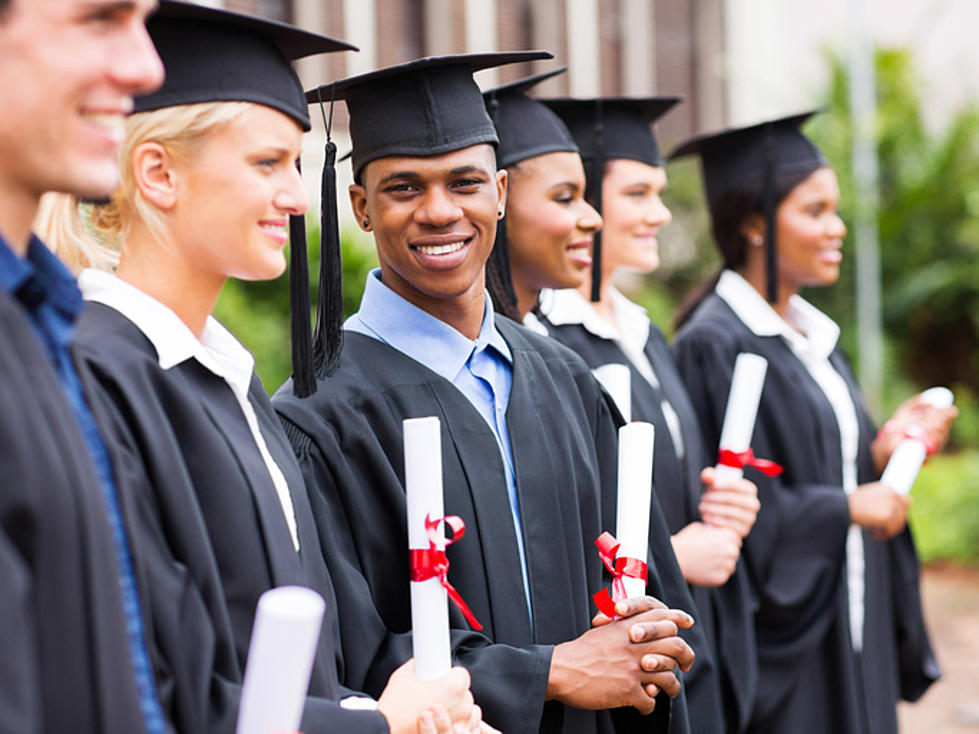 Quinn's Commencement Letter to the Class of 2020
michaeljung, ThinkStock
Since graduations are still up in the air this year, students will not be getting their commencement address, so I thought I'd write a commencement letter to the graduates of 2020.
You did it, you got through the first real hurdle life throws at you, surviving high school. If your experience was anything like mine, you cannot wait to move on with your life. You cannot wait to leave these people in the dust and challenge yourself, meet new people, and find out who you are in this world.
Some of you will be going away for school. Some will stay close to home. Some of you will go into trades, some will immediately go into work, and some will join the military.
Let me be the first to tell you, all of these are okay to do. There is nothing wrong with choosing any of these paths. Go to college, go to community college, with these choices the only thing I can tell you, make sure the choice is YOURS.
This decision should NOT be based around what your parents want, this decision should NOT be based on what your high school girlfriend or boyfriend are doing. This decision needs to be YOURS, and yours alone.
Let me tell you right now, there is no shame at all in not having a clue what you want to do with your life. There is also no shame is changing your mind. The average college student changes their major 3 times before getting their degree. If you find a new passion in college go with it, follow it.
Don't look at the valedictorian, see that they have had their whole life planned out, and think that is the path you're supposed to take too.
I graduated high school 10 years ago with the goal of moving to Hollywood and being a screenwriter. That was it, my life, I was gonna write the next hit tv show, and be set. From screenwriting, I was going to move into producing, then directing, then being the next Michael Schur (creator of Parks and Rec, and Brooklyn 99).
I was 17 when I made that choice. By 19 I changed it to being a songwriter, moving to Nashville. At 22 I wanted to be the manager of a grocery store, because I worked at one and really liked my boss.
At 23 I found radio. Moved to Kansas at 25 for my first full time job. Was fired after a year. It destroyed me. Never in my life did I believe I would be fired. Which leads me to my next point.
Harsh right? Not really. You will lose a job, you will fail a class, you will fail at something. In failure, you find who you are. You can dwell on your failure or you can move on, learn from it, make a better version of yourself.
And do not think you have to do this alone. So many people think they can only rely on themselves during these times. Find an advisor, find some friends in your field. Go through life together. No one person needs to be an island.
Now if I were to actually give you college advice. Unless you have some sort of idea what you want to study, do not go. Go to community college. Get math, english, and those basic classes out of the way while you take electives to find things you're passionate about. Save yourself tons of money.
Now if college is not for you. Awesome, college is not for a lot of people. Go into a trade, become a plumber, an electrician, a mechanic, HVAC work. Those are all amazing and necessary jobs that will always be needed AND pay well.
Now go out into the world. Do great things.
Enter your number to get our free mobile app