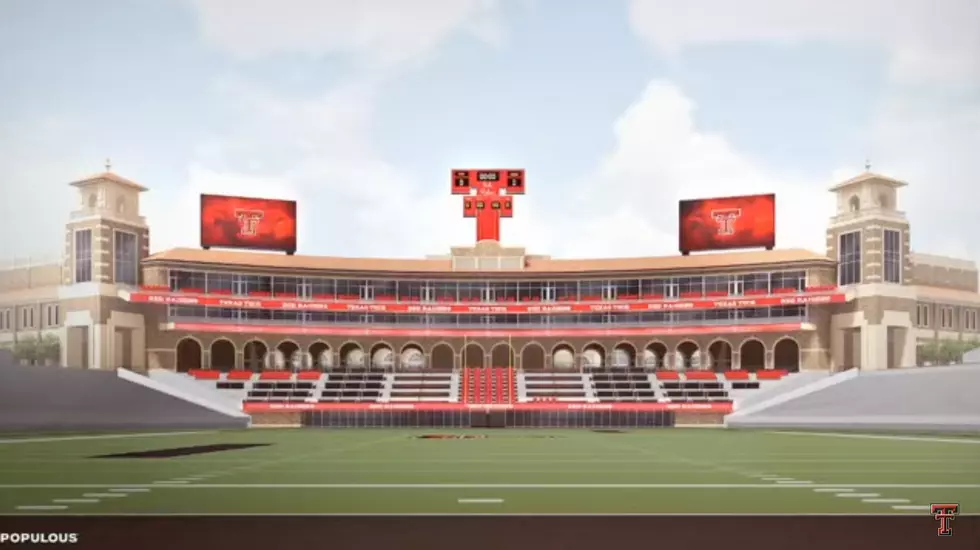 Texas Tech Athletics Announces $200 Million Investment Into the Football Program
Youtube.com / Texas Tech Athletics
Texas Tech football will play its final home game in 2022 against Oklahoma on November 26th. The following week, demolition is expected to begin on the current football facilities building, which includes the locker room that houses the program. They'll also begin tearing down the south end zone in order to rebuild both.
The renderings for the project, the culmination of a decades-long renovation for Jones AT&T Stadium, are staggering. The project also brings a logical end to the Fearless Champion Campaign that Texas Tech Athletics Director Kirby Hocutt has led since he arrived on campus.
Texas Tech announced the project on July 11th via a live stream on their social media accounts. The project is expected to cost $200 million dollars with more than $50 million coming from the pair of Dustin Womble and Cody Campbell.
The South End Zone and Womble Football Facility will be connected and be adjacent to both the practice fields and the existing indoor sports performance center. The endzone will include the coach's office, suites and more. The bell towers on each corner and Spanish architecture make it seamless with the rest of the Jones and the Texas Tech campus.
The Double T scoreboard will remain as the center piece, but I'd assume they'll rebuild it bigger and better.
Along with those features, the Jones will also get a brand new sound system and the team will now enter through the center of the stadium, with the Masked Rider by the goal post instead of the corner.
The response to the new renderings has been overwhelmingly positive with both the renderings and the $200 million dollar price tag. Not only were the fans excited by the announcement, but former Texas Tech quarterback Patrick Mahomes took notice as well.
Watch the announcement video below:
Ranking the 10 Best Texas Tech Quarterbacks Since 2000
Fair Warning: This list includes personal bias. Deal with it.
10+ Country Music Stars that went to college in Lubbock
Mostly Texas Tech, but LCU can claim Aaron Watson
The 11 Dave Campbell's Texas Football Preview Magazine's that have featured Red Raiders