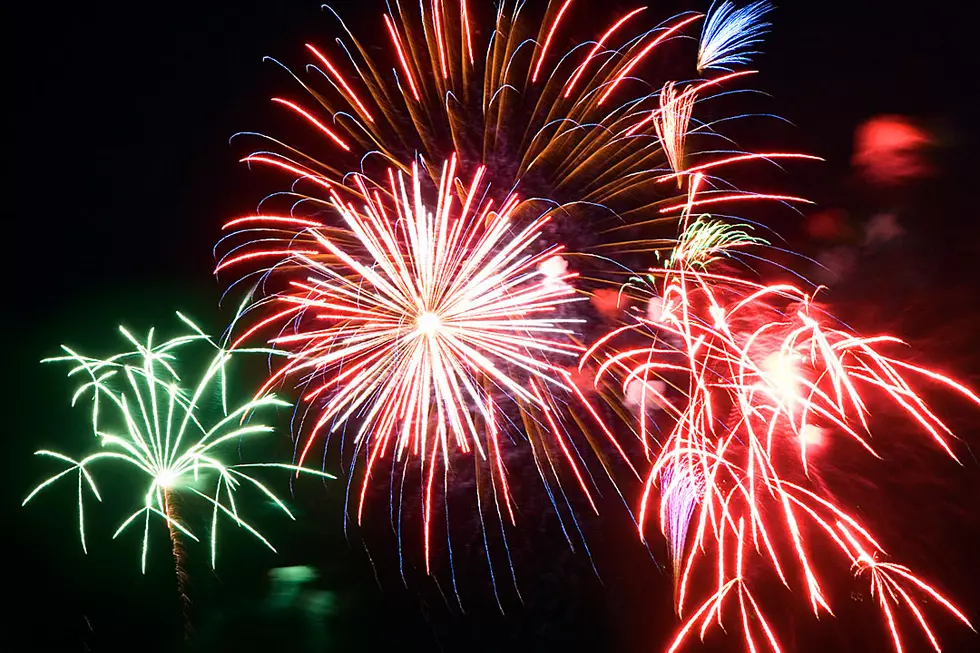 4th Of July Fireworks Are Legal But Outdoor Burning Isn't
Stockbyte-Thinkstock
On Tuesday morning (June 14th) a couple of important decisions were made by the Tom Green County Commissioners about outdoor burning and a possible ban on fireworks due to our ongoing drought in the San Angelo area.
After discussion, the County Commissioners made the decision to ban outdoor burning  but did not ban fireworks in San Angelo for the 4th of July Holiday.
The reasoning for these decisions seems to be that Tom Green County remained below the criteria required by the KBDI drought standard so the court could not ban fireworks. Therefore, even though we are in a drought the danger doesn't appear to justify shutting down fireworks and is totally legal for the Independence Day Holiday in Tom Green County.
On the other hand, we still have an ongoing drought and numerous consecutive tripple digit days with no rain, so for 90 days or until the Court decides it's safe enough to lift the ban, the Court ordered a burn ban which prohibits all burning of trash and brush in unincorporated areas of the County which is now in effect.
The National Fire Protection Association has some tips on Fireworks safety especially in dry conditions:
Do not use fireworks on or near dry vegetation or combustible materials.
Be cautious when lighting fireworks when conditions are windy. The wind could blow a burning spark and set another area on fire.
When using fireworks, always have a fire extinguisher, water supply, hose or bucket of water nearby in case of a fire. Before discarding devices, be sure to douse them thoroughly with water.
Store fireworks in a cool, dry area to prevent an accidental ignition.
Supervise children closely when using fireworks. Sparklers are a popular firework given to children, and they burn at an extremely high temperature and can cause a major injury.
Never light more than one firework at a time, and never attempt to re-light one that did not ignite completely.
If a firework device ignites a fire, contact the local fire department or 911 immediately. Do not attempt to extinguish a large fire.
For more fireworks and outdoor cooking safety tips fromThe National Fire Protection Association , click here.
Be careful if you are shooting off fireworks this year, be safe, use common sense and have a Happy 4th of July Celebration!!
LOOK: What major laws were passed the year you were born?
Data for this list was acquired from trusted online sources and news outlets. Read on to discover what major law was passed the year you were born and learn its name, the vote count (where relevant), and its impact and significance.
RANKED: Here are the most popular national parks
To determine the most popular national parks in the United States, 
Stacker
 compiled data from the 
National Park Service
 on the number of recreational visits each site had in 2020. Keep reading to discover the 50 most popular national parks in the United States, in reverse order from #50 to #1. And be sure to check with individuals parks before you visit to find out about ongoing, pandemic-related safety precautions at 
www.nps.gov/coronavirus
.