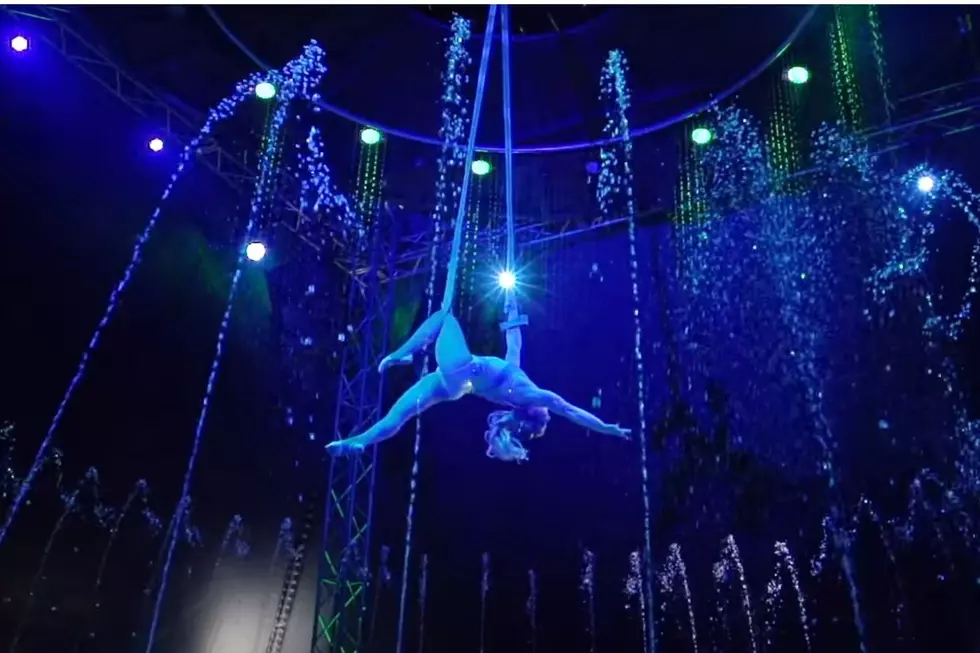 Cirque Italia is Coming to San Angelo
Cirque Italia via Youtube
Get ready San Angelo, Cirque Italia is coming to the Sunset Mall, March 4-7.
This is the same company that made our jaws drop in October with Paranormal Cirque.
Now they're coming back with their new Water Circus. A new show that is bound to astound you.
A stage that holds 35,000 gallons of water that performers dazzle over while thrilling the audience with every move.
Check out a preview of the show below
Tickets are on sale now, If you purchased your tickets online or over the phone and chose Will Call as your delivery method you will need to go to the Ticket Office located at the trailer at the front of the tent. Will Call will ask for ID.
I recommend printing your ticket out AND having a copy on your phone just in case.
Children under the age of 2 are automatically free, but must be seated on a parent's lap. Car seats/carriers or strollers are NOT allowed inside the venue.
Dates and times for the shows are as followed:
Thursday Mar 4 at 7:30 pm
Friday Mar 5 at 7:30 pm
Saturday Mar 6 at 1:30 pm
Saturday Mar 6 at 4:30 pm
Saturday Mar 6 at 7:30 pm
Sunday Mar 7 at 1:30 pm
Sunday Mar 7 at 4:30 pm
Sunday Mar 7 at 7:30 pm
Click here to purchase your tickets.
And don't forget, masks must be worn in order to enter.
I have already got my tickets for opening night and I cannot WAIT for this.
Don't forget to download our free station app for updates on events and all things happening in and around the Concho Valley.
CHECK IT OUT: See the 100 most popular brands in America