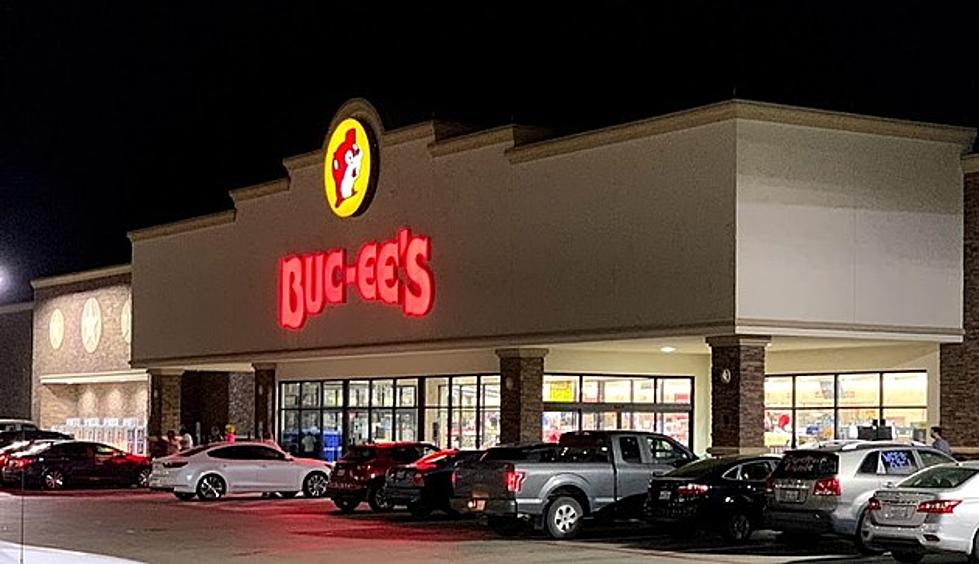 Do You Think Buc-ee's Would Let You Name Your Gas Station "Buky's" Like This Guy?
Google Street View
Most of us who have traveled up and down Interstate 35 and points east in Texas are familiar with Buc-ee's. Known for their clean restrooms and Beaver Nuggets, Buc-ee's is like a Super Walmart disguised as a roadside convenience store.
What you may not know is there are a couple of gas stations owned by a man named Saarim Damani called "Buky's". You can see a picture of one of his stations in the Google Maps image below and guess what. Yep, he is being sued by Buc-ee's.
According to the Houston Chronicle:
Damani is accused of trademark infringement, trademark dilution and unfair competition, among other claims. The suit claims that the similar logo potentially deceives customers into thinking Damani's products or services "are in some manner connected with, sponsored by, affiliated with or related to Buc-ee's."
Damani told the newspaper that the name Buky's is a nickname given to him by his friends when he was a child. He also said to the Chronicle that he is not trying to duplicate the business model of Buc-ee's.
Yeah sure.
I mean look at that logo. It's red just like the Buc-ee's logo. Heck, even the "B" is nearly the same exact font as the one on the Buc-ee's logo. I'd say the "U" is similar too.
And with this so-called childhood nickname of Buky, this guy decides to open a business with that name and the business he chooses is a convenience store?
C'mon man!
What do you think? If you had a convenience store in Texas, would you be allowed to name it "Bucky's", color it red and say it was named after you? Probably not. Let us know what you think of this guy's attempt at it on Facebook or on our station app.
Why Texas Shouldn't Be Sore About Tennessee Getting the World's Largest Buc-ee's
The world's largest Buc-ee's is about to be built!
...in Tennessee. Yep, the Volunteer State is about to be home to a Texas icon that's bigger and better than any Buc-ee's here at home, and while that may rub you the wrong way, here are some reasons we might actually have reason to celebrate.
PSST: Check Out The Whataburger Secret Menu
The items are available year round, but make sure you're grabbing breakfast items and lunch items during those respective times.
LOOK: Route 66's quirkiest and most wonderful attractions state by state
Stacker
compiled a list of 50 attractions--state by state--to see along the drive, drawing on information from historic sites, news stories,
Roadside America
, and the National Park Service. Keep reading to discover where travelers can get their kicks on Route 66.