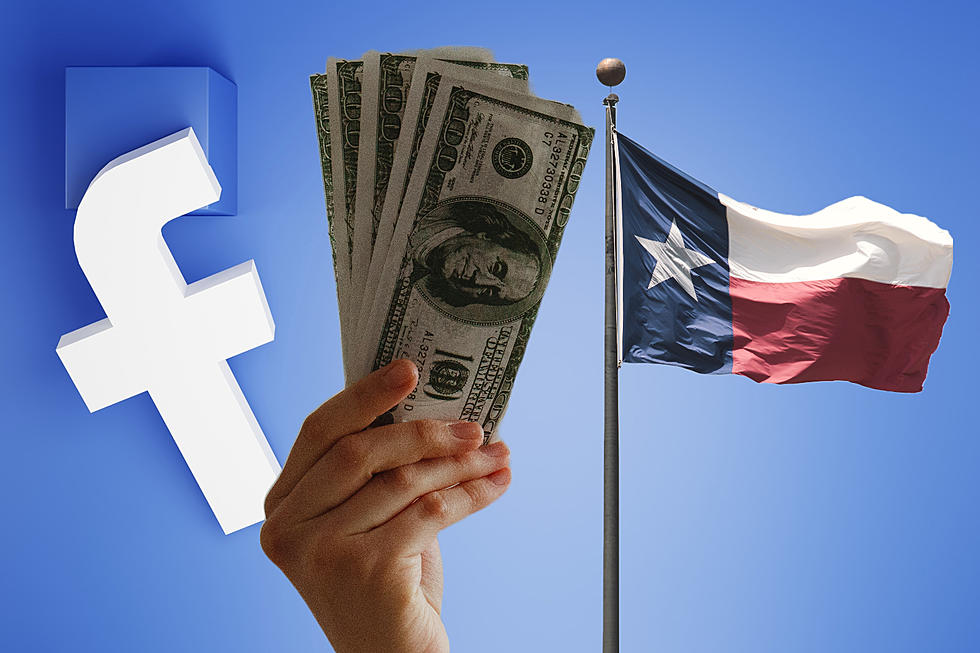 Hey Texas, Facebook Owes You Money And Here's How To Get It
Photo by Deeksha Pahariya on Unsplash Photo by Jp Valery on Unsplash Photo by Lucas Beck on Unsplash
There are a lot of reasons Facebook probably should be sued.
One lawsuit has already happened. Facebook recently agreed to pay 725 million dollars to settle. You are entitled to compensation if you had a Facebook account between May 24, 2007, and December 22, 2022.
The lawsuit arose because the political consulting firm Cambridge Analytica was accused of improperly using a quiz app on Facebook to access the personal data of 87 million Facebook users without consent.
How much will you get if you file a claim? It won't make you rich. When the lawyers who brought the suit get paid and everyone who applies divides up what's left, it may come down to about $7
There are still final hearings to approve the settlement, which won't happen until September. There could be appeals, and the payment process would take 90 days to start.
So why bother?
It tells Meta, Facebook's company, that they can't be reckless with our personal information and not pay a price.
If you want to file your claim, here is where you find the form  The deadline is August 25, 2023.
I have to admit I was worried about filling out a claim.  Is the claim itself safe? You can't trust anything these days. The justice department administers the form, so it should be.
This isn't the first time Facebook has been sued.  There is a long list of constant lawsuits over privacy issues and many other things. Some of the most serious lawsuits moving forward this year involve Facebook's impact on kids and teens.
Many parents feel Facebook should do a better job of keeping harmful content away from kids.  They may have a point.
On the lighter side, I've often thought Facebook should be sued for several less serious things. Facebook is always encouraging us to reconnect with exes. What if that "reconnection" leads to divorce?  Shouldn't they be liable for that?
Shouldn't there be disclaimers on some of those food photos and recipes that get posted? Something like, "Eat at your Own Risk."
Be sure you fill out a claim and start thinking about how you'll spend however many dollars you'll get from the Facebook settlement sometime in 2024 or 2025. In the meantime, be very careful what you share on social media.  Some very bad people are watching.
Top Trending "Near Me" Google Searches in San Angelo in 2022
Top 10 "Near Me" Items searched on Google in San Angelo 2022