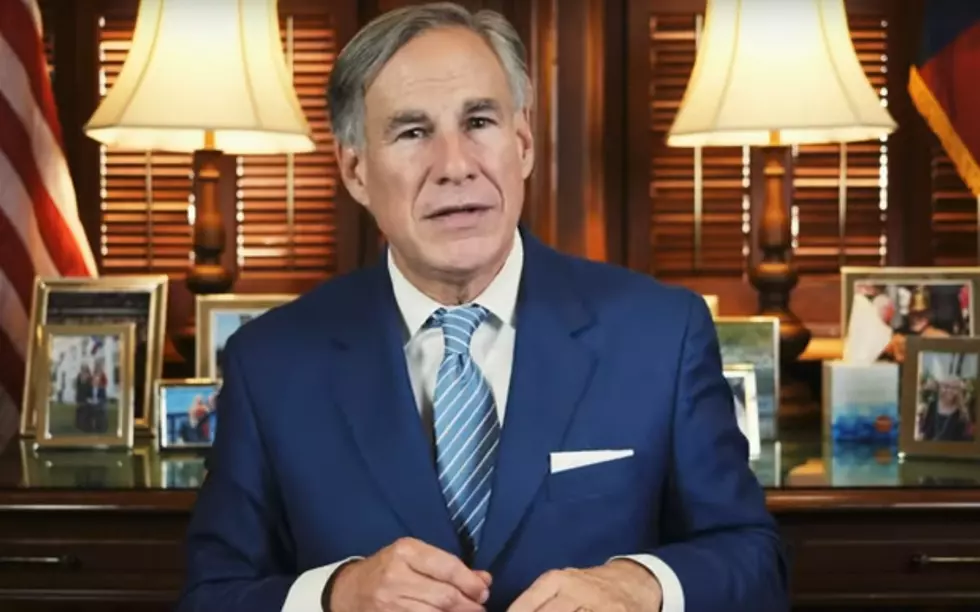 Governor Abbott Says He Will Unveil New Strategies to 'Clamp Down on Border'
Governor Greg Abbott, YouTube-Thinkstock
Texas Governor Gregg Abbott issued disaster declarations for multiple Texas counties along the border this week and this morning he told a Houston radio station he has plans to address the border crisis.
Governor Abbott told KTRH radio that he plans to beef up arrests along the border for those who are taking advantage of federal government's open border policy.
"They need help from the state. Because I declared this disaster, it is eligible for us to seek compensation from the federal government," Abbott explained. "We are going to step up efforts. We are going to arrest people and put them in jail."
Jails near the border will likely fill up quickly with the crisis and hopefully Governor Abbott will have a plan to address jail crowding when he meets with his advisors at some point next week.
President Joe Biden appointed Vice President Kamala Harris as a 'Border Czar', but she has yet to visit the border after being in the position for nearly two and a half months.
This week, Governor Abbott included the following counties in his disaster declaration:
Brewster, Brooks, Cameron, Crockett, Culberson, Dimmit, Duval, Edwards, El Paso, Goliad, Gonzales, Hidalgo, Hudspeth, Jeff Davis, Jim Hogg, Kenedy, Kinney, La Salle, Lavaca, Maverick, McMullen, Pecos, Presidio, Real, Reeves, Starr, Sutton, Terrell, Uvalde, Val Verde, Webb, Willacy, Zapata and Zavala.
So what do you think of the declarations and response from the governor? Has the President mismanaged the border crisis? Is Governor Abbott taking the right action? Let us know on Facebook or chat with us on our station app.
Unsolved Murders of Amarillo, Texas
These are the unsolved murders of Amarillo, Texas.
If you have any information or if you know something, call Amarillo Crime Stoppers at 806-374-4400.
Amarillo On 'America's Most Wanted'
I was surprised to find out recently that we also have a bit of a history with the show America's Most Wanted.
Digging through old news articles, I found several separate occasions where Amarillo and America's Most Wanted crossed paths. It makes me wonder if there are some that I've missed.
Wildlife of the Texas Panhandle
The Texas Panhandle is filled to the brim with wonderful species of wildlife. Here are some of the incredible animals that share their home with us.