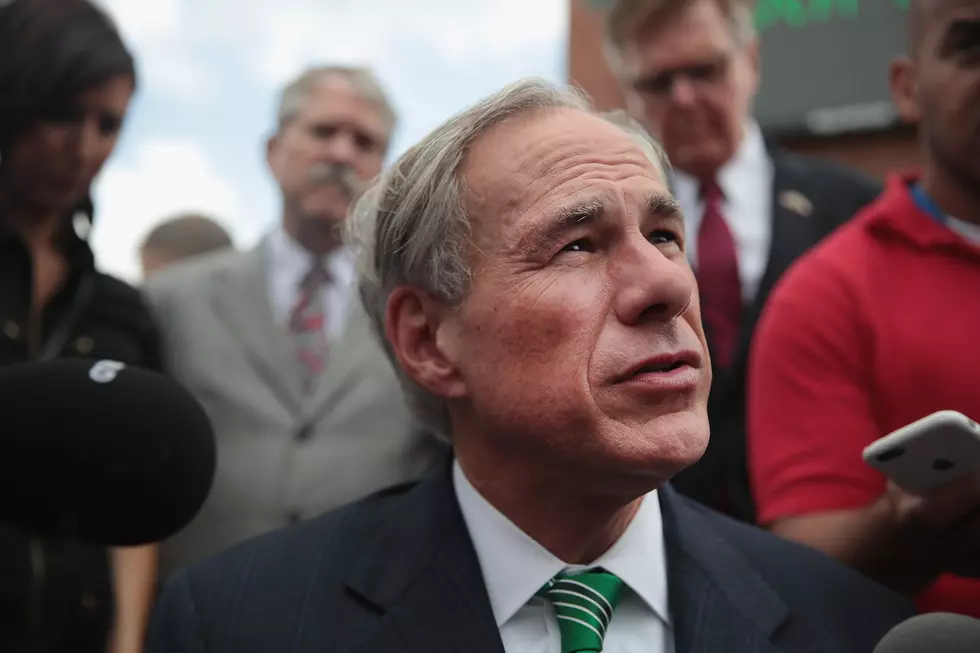 Gov. Abbott Ends State Mask Mandate, Opens Up Texas 100%
Getty Images
The Governor of Texas, Greg Abbott, announced that he is ending all of the statewide pandemic restrictions that were put in place last year. Measures included in these restrictions, that will be lifted on March 10, 2021, are the statewide mask mandate as well as capacity restrictions at Texas businesses.
You can check out the story from @FOX26Houston on Twitter below.
According to the above report, the new executive order from Governor Abbott of Texas will allow businesses across the state to open at 100% capacity. The mask mandate, that has been in place across Texas since last July, will also be lifted in this new executive order.
Optimism in the availability of COVID-19 vaccines across the state along with citizens being aware of how to protect themselves and treat symptoms of the virus is what Governor Abbot cited as the reason for is executive order. Abbot said, "...removing state mandates does not end personal responsibility personal vigilance is still needed to contain COVID...", per the above report.
While counties cannot jail or impose penalties on those who do not adhere to businesses rules, those businesses can still choose to limit capacity and require facemarks.
Health experts around the country have stressed the importance of states not rolling back mitigation measures too early, as variants continue to cause issues throughout the United States.
According to the report, almost two millions Texans have already received the vaccine even with children still ineligible to receive shots and adults electing not to receive the vaccine at this point in time.
The announcement comes on the same day that Louisiana Governor Edwards announced that the state would move into Phase 3 of it's COVID-19 recovery plan.
Coping with Depression During the Coronavirus Pandemic