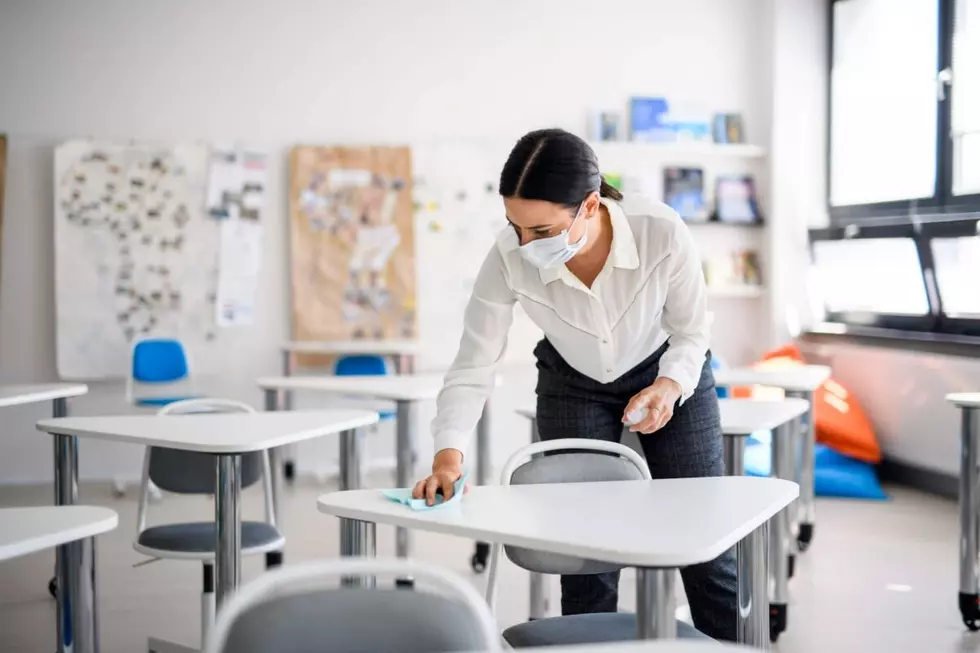 List of School Districts That Are Defying Texas Law and Requiring Masks
Shutterstock
Texas Governor Greg Abbott issued an executive order back in May to prohibit public school districts from enforcing mask mandates, but some districts are ignoring the order and implementing mask policies.
Seven school districts in the state will require students and staff to wear masks for the upcoming school year.
Austin ISD
Dallas ISD
Fort Worth ISD
Houston ISD
Pharr-San Juan-Alamo ISD
San Antonio ISD
Socorro ISD
The governor is not saying "don't wear masks", he wants Texans to have the freedom to make a choice and not be forced to wear a mask. These districts are taking away that freedom.
If you ask me, these school districts are setting a bad precedent by requiring masks for staff and students. You can't pick and choose what laws or rules you want to follow. If districts can break the law, who is to say students shouldn't be allowed to pick and choose which district policies they want to follow?
Also, there is no data to support masks stop the spread of COVID unless you are wearing an N95 surgical mask. Will these districts supply those masks?
And I think these districts are giving in to vocal minorities. If so many people are getting sick from COVID right now, we all would know someone who is sick and well, most of us don't. A solution for the small number of parents who are concerned about their children is simple. Just keep your children out of school. You do have a choice there.
We want to hear your thoughts and opinion on these districts defying the governor's executive order. Do you feel they are infringing on personal freedoms or are they right to require masks? Give us your thoughts and your opinions on Facebook or on our station app.
LOOK: Answers to 30 common COVID-19 vaccine questions
While much is still unknown about the coronavirus and the future, what is known is that the currently available vaccines have gone through all three trial phases and are
safe and effective
. It will be necessary for as many Americans as possible to be vaccinated in order to finally return to some level of pre-pandemic normalcy, and hopefully these 30 answers provided here will help readers get vaccinated as soon they are able.
READ ON: See the States Where People Live the Longest
Read on to learn the average life expectancy in each state.
The 10 Safest Towns in Texas
These are the 10 safest towns in Texas based on violent crime and property crime rates via
Neighborhood Scout
.