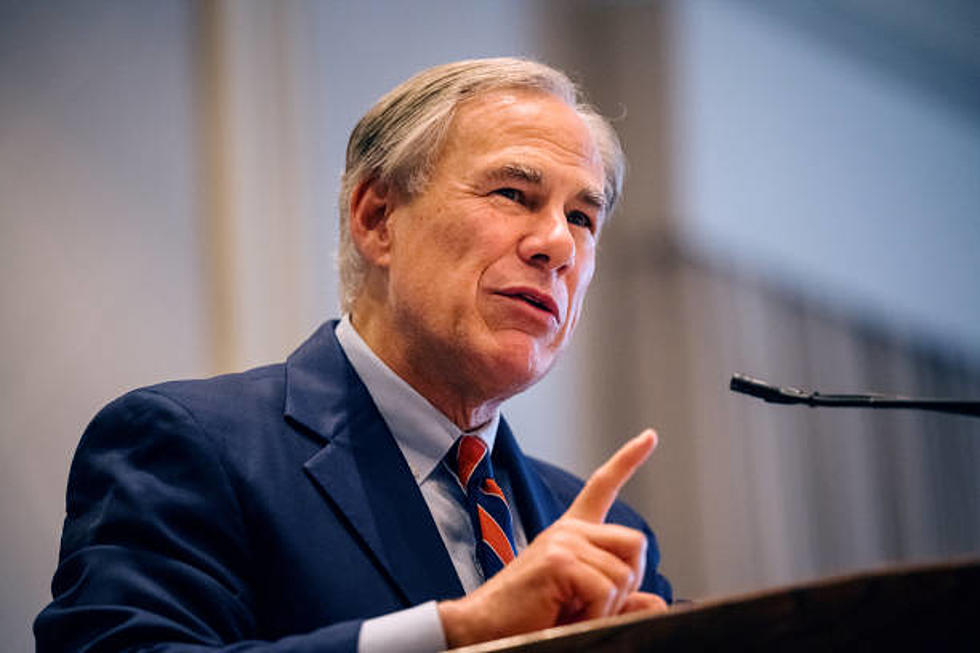 Does Someone Need to Get Texas Governor Greg Abbott a Map?
Getty Images
You know, I would like to see what map Texas Governor Greg Abbott is using.
On Sunday afternoon, the governor tweeted that immigrants are crossing the Texas border illegally from South Africa.
Abbott tweeted out the comment after President Joe Biden's administration banned flights into the U.S. from South Africa in response to the spread of the new variant of COVID-19.
Here is what the governor tweeted:
Not too long after the governor's tweet, some suggested that maybe the governor was mistaking South Africa with South America. After all, South Africa is in an entirely different hemisphere from South America.
Maybe somebody needs to get Governor Abbott a world map. As a matter of fact, someone did exactly that with this tweet:
Those of us who can read maps know that South Africa is circled in the above tweet. The Twitter user pointed out that it would take quite a trip in a paddleboat to make it to the Texas border from South Africa.
And as one can see by looking at the map, South Africa is an ocean away from South America which is across the Atlantic from Africa to the west.
It is possible that those immigrants are crossing the Texas border. A report from KSAT-TV in San Antonio studied the number of South Africans apprehended at the border.
Here is an expert from the report from KSAT:
According to border apprehension numbers provided by U.S. Customs and Border Protection, a total of 62 South African nationals were arrested while crossing the southwest border between 2007 and 2020, making up 0.0009% of the 6,823,315 border apprehensions over that time period.
So, you're saying there's a chance?
Either the governor needs a map or he's very detailed and quite concerned about the 0.0009% of immigrants who are being arrested at our border.
The Top 12 Texas Cold Cases Dating Back To 1968
There are families still looking for answers and closure in these twelve Texas cold cases.
25 True Crime Locations: What Do They Look Like Today?
Below, find out where 25 of the most infamous crimes in history took place — and what the locations are used for today. (If they've been left standing.)
7 Weird Texas Laws That Actually Exist
There are plenty of lists of 'crazy Texas laws' that you can find online. Unfortunately, a lot of those 'laws' don't actually exist, or they were appealed a long time ago. However, there are plenty of laws that do actually exist and seem pretty silly. Some of them are very self-explanatory, while others are oddly specific. These are a few weird Texas laws that actually exist.