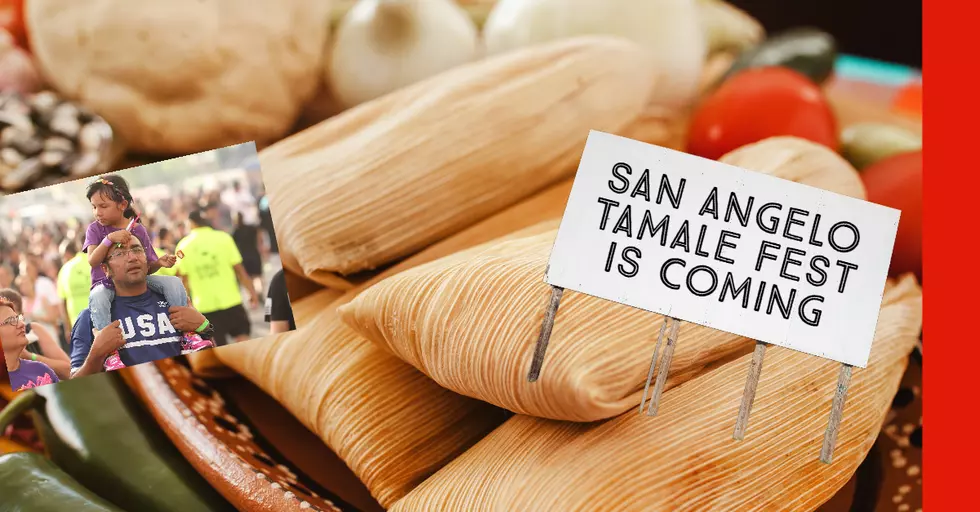 Resolve To Start Your Diet After San Angelo's Tamale Fest
Photo: Marcos Elihu Castillo Ramirez Getty Images Photo: Jorge Salgado Getty Images Photo: shahrohani Getty Images
Everyone will be thinking about New Year's Resolutions as soon as January First hits. If you'll be resolving to lose weight though, hold off. San Angelo's Tamale Fest is on Saturday, January 7th.
Not to brag or anything, but I think I would have zero problems winning a tamale-eating contest.  That is one of the great events scheduled for Tamala Fest this year.  The festival is sponsored by Brix Winery, which is the only boutique winery in San Angelo.
Brix is well-known all over Texas, thanks to incredible articles which continuously turn up in publications all over Texas and beyond. The winery is at 113 East Concho downtown.
This year's Tamale festival is a celebration of all those who enjoy the many flavors of the tamale. The doors open at 10 am and the festival lasts until 5 pm. Admission is just two dollars and the festival will feature a food stand, vendors, and live music. The Pop Art Museum at 125 W Twohig downtown is the perfect backdrop for this event.
Who could argue that the perfect tamale is, indeed, a work of art? One great thing about San Angelo, when it comes to tamales, is its geography. Being close to many of the world's distinct tamale regions, there will be a lot of flavors and styles of tamales at the festival.
Whatever you do, wait before you make that New Year resolution to lose weight.  Put it off until AFTER San Angelo's Tamale Festival. You're going to want to try them all. You can enter the tamale eating contest but expect some stiff competition. Afterall, I plan to be there.
Things Where Texas is #1
Here are the things Where Texas Leads All Other States