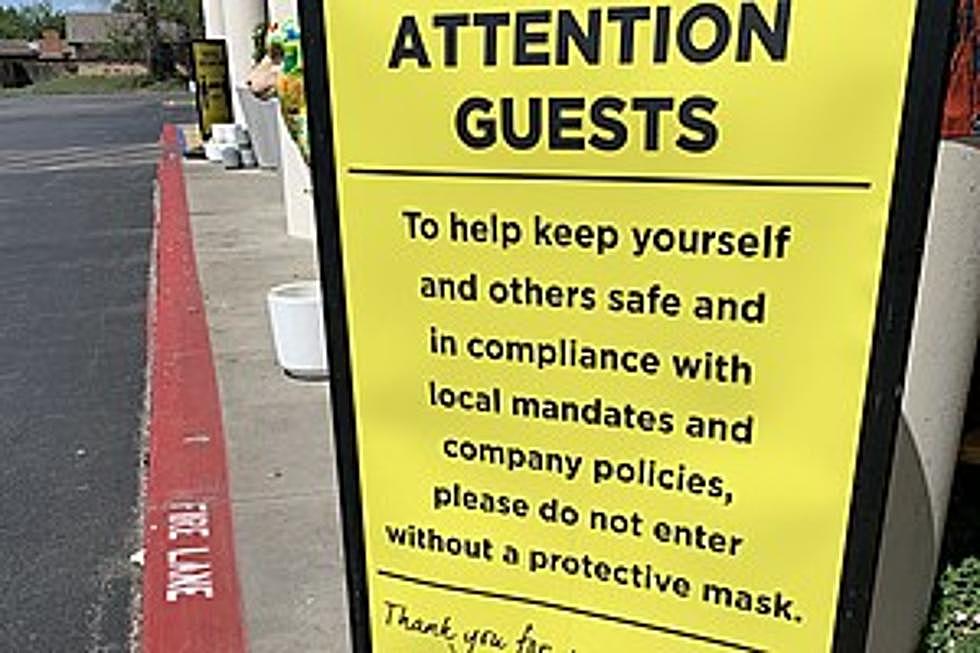 San Angelo Anti-Mask Protester Who Took Livestock Medicine Has Died From COVID
Chris Austin, Townsquare Media
A man who helped organized the July 4th "Freedom Rally" in San Angelo passed away on Saturday from Covid-19 complications.
Caleb Wallace died on Saturday according to a post from his wife on a GoFundMe page.
He was 30 years old and a father of three. His wife is pregnant with their fourth child.

"Caleb has peacefully passed on," Jessica Wallace wrote. "He will forever live in our hearts and minds."

On 4 July 2020, Caleb Wallace helped organize The Freedom Rally in San Angelo. People at the event carried signs that criticized the wearing of masks, business closures, the science behind Covid-19 and liberal media.
According to the story, Wallace organized the group "The San Angelo Freedom Defenders". He was critical of Covid-19 protocols implemented by the San Angelo ISD going so far as sending a letter to district officials. He also spoke to San Angelo city officials about Covid-19 policies.
Jessica Wallace said her husband took livestock medication to treat his symptoms and refused go to a hospital.
He instead took high doses of Vitamin C, zinc aspirin and ivermectin, an anti-parasitic medicine used for livestock that officials have urged people not to take for Covid-19.

He was taken to an emergency room on 30 July. Since 8 August he had been unconscious and on a ventilator.
Wallace's wife said her husband "was an imperfect man but he loved his family and his little girls more than anything".
We would like to hear your thoughts, your reaction and your opinion on this story. Tell us what you think on Facebook or chat with us on our station app.
KEEP READING: See 25 natural ways to boost your immune system
Executed Death Row Inmates from the Texas Panhandle
The following individuals were convicted of Capital Murder for crimes committed in the Texas Panhandle (Amarillo and its surrounding areas) and sentenced to death by lethal injection. Read a brief summary on the area's executed Death Row inmates.
All information and photos have been taken from
TDCJ
and court records.
READ ON: See the States Where People Live the Longest
Read on to learn the average life expectancy in each state.