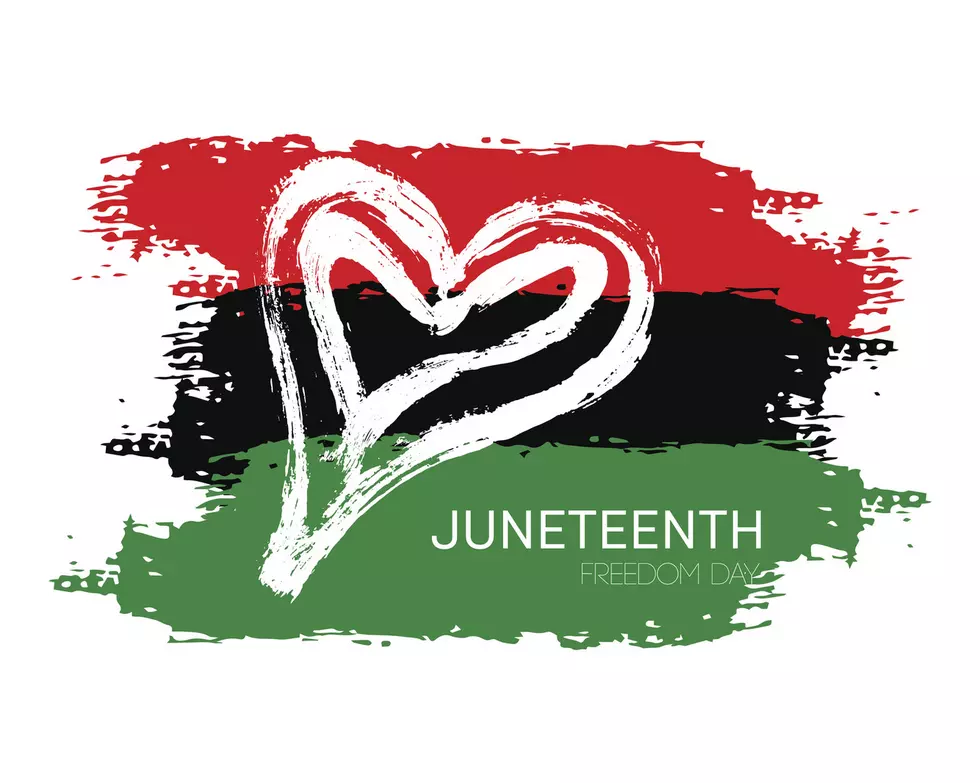 How San Angelo Remembers Juneteenth 2022
osbkin
Freedom, Equality, Justice.  These words are powerful.  The struggle to realize the full measure of what these words mean has been an ongoing march for many marginalized communities in our society.
This weekend, here in San Angelo, we can pause amid the celebration of Father's Day to remember an important milestone for our forefathers, Juneteenth. Even though Abraham Lincoln's historic "Emancipation Proclamation" declaring all slaves free was issued in 1862, slave owners in Texas kept the news from the freed people until this date in 1865.
It was on this date that Federal Troops occupied Galveston, Texas and issued General Orders, Number 3 declaring that: "The people of Texas are informed that, in accordance with a proclamation from the Executive of the United States, all slaves are free. This involves an absolute equality of personal rights and rights of property between former masters and slaves, and the connection heretofore existing between them becomes that between employer and hired labor."
Today, 41 states celebrate Juneteenth as a holiday and the Federal Government will observe it on Monday, June 20th.   Here in San Angelo, there have been "Celebrations of Freedom" on the Angelo State Campus.
Today, June 18th) there is a parade presented by the Blackshear Height Family here in San Angelo, followed by a celebration at the Martin Luther King Jr. Memorial Park.
Truly, the highlight of the festivities this weekend is a performance by Valleria Tedford Queen and a chorus at the San Angelo Museum of Performing Arts at 3pm.  Queen is an incredibly talented local artist who will perform a new song written in honor of San Angelo NAACP Unit 6219.
The concert on June 23rd is at 7pm at Emmanuel Episcopal Church.  Payment will be through donations and all proceeds go to the San Angelo NAACP Buffalo Soldier Memorial Project.
The goal of this project is to raise $300,000 to construct a Buffalo Soldiers memorial across the street from Fort Concho at the El Paseo de San Angela.
As NAACP, Shirley Spears said in an April 28th press conference in the city , "The Buffalo Soldiers was a name that, according to most records, was given by Native Americans to black soldiers during battle. In 1866, The United States Congress, created six all black peacetime regiments, The 9th and 10th Cavalries and 24th and 25th Infantry were established by Congress after the Civil War. These soldiers enlisted for five year and were paid a grand sum of $10 a month for their service, along with room, board and clothing."
The 10th Cavalry of Buffalo soldiers served at Fort Concho from 1875 until 1882.These brave soldiers served with distinction and many sacrificed their lives. This memorial is a fitting way to honor their service.
The great Juneteenth Events presented here in San Angelo are a reminder of the contributions of our African American neighbors. It is a great time to celebrate the rich diversity of all of our communities and remember that the struggle for equality and justice never ends. What has always made America great is that "E Pluribus Unum" out of many, one.  We must treasure our cultural and ethnic differences, while we celebrate that we come together to form "A more perfect union".
LOOK: 28 Modern Black History Makers & Moments