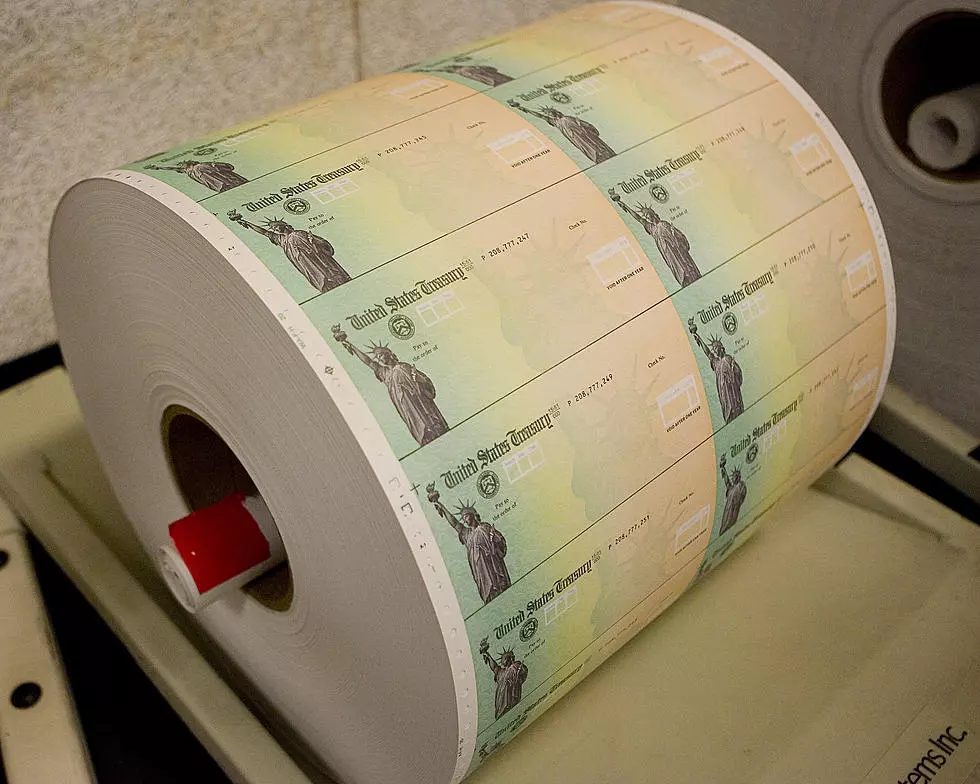 Did You Sign This Petition Calling for $2000 a Month in Stimulus?
Photo by Jeff Fusco/Getty Images
A petition is making the rounds calling for $2,000 a month in stimulus for every American.
So far, about 2.8 million Americans have signed a petition calling for $2,000 monthly stimulus checks for every American. This petition was started by Stephanie Bonin, a Colorado restaurant owner, and was first posted on Change.org last year, reports Business Insider.
$2,000 a month? That's $24,000 a year! Now that sounds nice until you realize prices for goods and services will rise if everybody has that much more money in their pockets. Heck, there's been a lot of fear lately about inflation. This will take that fear up quite a few notches.
Bonin's petition statement reads as follows.
"Our country is still deeply struggling. The recovery hasn't reached many Americans – the true unemployment rate for low-wage workers is estimated at over 20% and many people face large debts from last year for things like utilities, rent and child care. These are all reasons that checks need to be targeted to people who are still struggling and that Congress needs to learn from this past year. It took nine months for Congress to send a second stimulus check, and just moments to spend it. Moving forward Congress needs to make recurring checks automatic if certain triggers are met. No more waiting around for our government to send the help we need. Sign to join our movement to get recurring checks to the people."
Change.org called the petition is one of the "10 top petitions that changed 2020". The petition can be found here.
What is your opinion of this petition? Do you think the federal government should pay everyone $2,000 a month? Have you signed the petition? Give us your thoughts. Tell us what you think on Facebook or chat with us on our station app.
READ ON: See the States Where People Live the Longest
Read on to learn the average life expectancy in each state.
50 Most Popular Chain Restaurants in America
YouGov investigated the most popular dining brands in the country, and Stacker compiled the list to give readers context on the findings. Read on to look through America's vast and divergent variety of restaurants—maybe you'll even find a favorite or two.
These 180 Kids Have Gone Missing in Texas in 2021