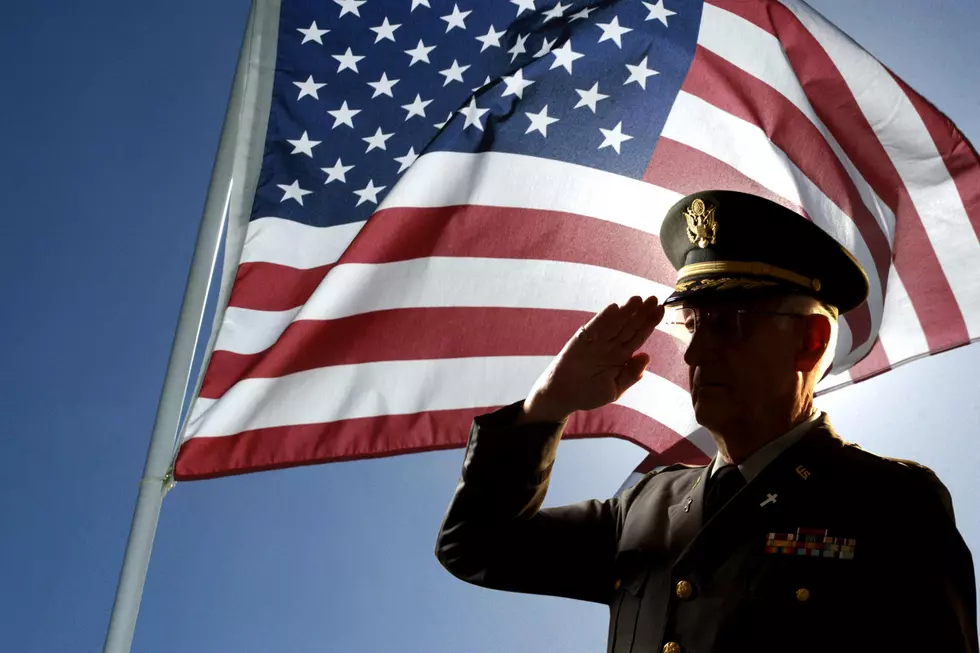 Memorial Weekend In San Angelo Has Some Special Observances
Thinkstock - TSM Pic Lab
Memorial Day is an American holiday observed on the last Monday of May, honoring the men and women who died while serving in the U.S. military. Memorial Day 2022 is Monday, May 30.
Memorial Day, as Decoration Day gradually came to be known, originally honored only those lost fighting in the Civil War. But during World War I the United States was in another major conflict and the holiday evolved to commemorate American military personnel who died in all wars including World War II, The Vietnam War, The Korean War and the wars in Iraq and Afghanistan.
The observance of Memorial Day became an official federal holiday in 1971. Many Americans observe Memorial Day by visiting cemeteries or memorials, holding family gatherings and participating in parades. Unofficially, it marks the beginning of the summer season.
Locally, Johnson's Funeral Home is inviting everyone to help place flags for Memorial Day at Johnson's Lawnhaven Memorial Gardens on Saturday, May 28th starting at 8:00 am. Join the staff, Boy Scouts of America, VFW and others to honor our veterans as they place flags on all of the veterans spaces at the cemetery. Donuts, juice, and water will be provided.
Monday, May 30th is Memorial Day 2022 and Johnson's Funeral Home invites you to join them to Remember And Honor 1600+ veterans buried at Johnson's Lawnhaven Memorial Gardens with a Special Tribute from 10am - 12 noon. This gathering is to honor the veterans and their families. Speakers include Mayor Brenda Gunter and the Commander of Goodfellow AFB. There will be music and food.
For more information about both of these events, CALL 944-5000.
LOOK: What major laws were passed the year you were born?
Data for this list was acquired from trusted online sources and news outlets. Read on to discover what major law was passed the year you were born and learn its name, the vote count (where relevant), and its impact and significance.
LOOK: See the iconic cars that debuted the year you were born